Practitioner Ms. Yang Meijuan from Shandong Province on a Two-Month Hunger Strike
August 27, 2013 | By a Minghui correspondent from Shandong
(Minghui.org)
Summary of Key Persecution Facts:
Name: Yang Meijuan (杨美娟)
Gender: Female
Age: In her forties
Address: Beizaoqian Village, Longgang Street, Longkou City
Occupation: Unknown
Date of Most Recent Arrest: April 11, 2012
Most Recent Place of Detention: Shandong Women's Prison (山东省女子监狱)
City: Jinan
Province: Shandong
Persecution Suffered: Forced labor, beatings, torture, force-feedings, extortion, home ransacked, detention.
Ms. Yang Meijuan is a kind and gentle Falun Gong practitioner from Longkou City, Shandong Province. She has been detained, sent to labor camps, and sentenced to prison a number of times since 1999, when the Communist Party began persecuting Falun Gong. She has most recently been detained in Shandong Women's Prison for three months, since April 2013. She was brutally tortured for refusing to renounce her belief. To protest, she has been on a hunger strike for more than two months, and is now very weak.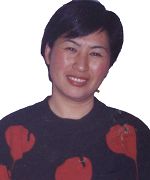 Ms.Yang Meijuan
Husband and Wife Both Sentenced
A dozen officers from Longgang Police Station jumped over a fence to enter the home of Ms. Yang and her husband Jiang Yongzhan on the morning of April 11, 2012. The couple was arrested, and a large number of personal belongings, including the couple's bank cards, cash, home electronics, and appliances were confiscated. It took two cars to carry all the belongings. The police even ransacked a neighbor's home. Ms. Yang was taken to Yantai Detention Center that evening, and her husband was taken to Longkou Detention Center.
That same day, a large number of officers from the Longkou City Domestic Security Division, police stations, and Yantai City Police Department arrested Falun Gong practitioners. Fifteen practitioners were arrested that day. Police broke into their homes, arrested them, and took their personal belongings. Practitioner Ms. Miao Chunrong's mother-in-law (not a practitioner) was so traumatized that she committed suicide by drinking pesticide.
During the more than one year that she was held in Yantai Detention Center, Ms. Yang Meijuan refused to wear the prison uniform or have her photo taken. To punish her, guard Sun Yan violently beat her. Sun Yan and a few other evildoers chained her hands and feet to a bed, and beat her entire body, which was swollen for several days.
When the guards' brutality failed to coerce her to compromise, Ms. Yang was forced to sit on a small plastic stool for three days. She refused to do slave labor, and went on a hunger strike. The guards force-fed her, which caused internal bleeding in her stomach. Ms. Yang is now pale, weak, and has trouble walking.
A secret trial was organized by Longkou Detention Center for Yang Meijuan, Jiang Yongzhan, Sui Yuhong, Jiang Shuhong and Wang Mingliang on the morning of September 25, 2012. These practitioners were arrested on April 11, 2012. About 200 police officers were deployed to block traffic around the building, and the court did not inform the defense lawyers in advance.
Ms. Yang was sentenced to nine years in prison and transferred to Shandong Women's Prison on April 18, 2013. Her husband, Jiang Yongzhan, was given a four-year sentence and transferred to Shandong Province Prison on April 10, 2013.
Prison Guards Use Son to Pressure His Mother
In the "Training Team," the guards used a variety of tactics to pressure Ms. Yang to give up her belief. She adamantly remained steadfast.
Guards called Ms. Yang's son Jiang Xiao to coerce him into writing a letter to his mother. Under pressure, he wrote a letter in which he blamed his her for not being flexible. Ms. Yang was heartbroken when she read it. Jiang Xiao was getting married and he could not bear to see his parents tortured in jail. It was a very sad situation. But the guards twisted the facts and blamed Ms. Yang for not caring about her son's feelings and being a bad mother.
On May 17, when Jiang Xiao and his wife paid a visit to his father Jiang Yongzhan at Shandong Prison, they saw two women from the women's prison waiting there. They told Jiang Xiao that they expected him to help persuade his mother to give up Falun Gong. They videotaped the meeting between father and son, and later showed it to Ms. Yang. She did not budge, and went on a hunger strike. Guards called Jiang Xiao about his mother's hunger strike and told him to talk her out of it. To torture her, they also force-fed her twice a day.
Force-feeding is not done to save a practitioner's life. It is used as a torture method. A prison doctor inserted a plastic hose into Ms. Yang's stomach through her nostril. This usually makes one nauseated and induces vomiting. If performed by inexperienced doctors, it causes bleeding in the throat and stomach. This is one of the most painful torture methods. To conceal their brutality, guards always play music when doing force-feeding. In hospitals, feeding via tubes is usually not used on critically ill patients who cannot eat, but it has been widely used to torture Falun Gong practitioners since 1999.
After more than two months of hunger strike, Ms. Yang is very emaciated and her life is in danger.
Responsible parties:
Shandong Women's Prison: +86-531-85838400
Zhang Guoxin (张国新), political commissar of Shandong Province Prison Administration: +86-531-86969234, +86-531-85688305, +86-13805310777
Liu Jilin (刘吉林), deputy head of Shandong Province Prison Administration: +86-531-86969240, +86-531-85688304
(For more perpetrators' contact information, please refer to the original Chinese article)