New Round of Brainwashing in Hanzhong City
August 18, 2013 | By a Minghui correspondent in Shaanxi Province, China
(Minghui.org) Hanzhong City 610 Office in Shaanxi Province recently mobilized a new round of persecution of Falun Gong practitioners.
In the beginning of July 2013, deputy director of the Shaanxi Police Department, Zhang Heng, colluded with authorities in Tongchuan, Hanzhong and Ankang cities to illegally arrest many practitioners. These practitioners were then sent to the Zaoshu Village Brainwashing Center, set up and operated by the Hanzhong 610 Office.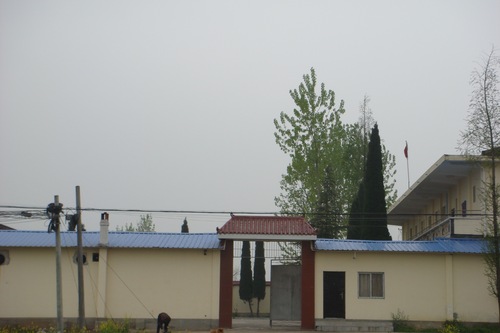 Zaoshu Village Brainwashing Center entrance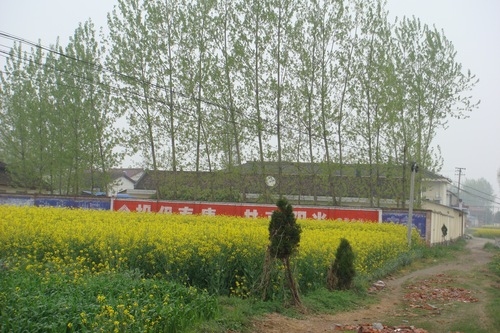 Zaoshu Brainwashing Center from a distance
On July 19, Ms. Zhang Guifang, 60, from Hanzhong city was sent to the brainwashing center. This was the third time she has been detained for her peaceful belief.
On August 2, agent Guo Xiaoquan from the Weicheng District 610 Office and police from the local Domestic Security Division forced their way into Mr. Lu Yizhong's home. They drilled open the lock on his door and took Mr. Lu to the brainwashing center.
Upon returning home from work at noon on August 2, Mr. Ma Minghai, 50, received a call from Zhu Hua, a manager in the Shenjia residential compound where he lived, located in Qindu District, Xianyang City. Zhu invited him to his office for a "chat." No sooner than Mr. Ma arrived, he was arrested by five officers from the Qindu District 610 Office. They pushed him into a car and drove directly to the brainwashing center.
So far, the following practitioners were also confirmed to have been arrested: Zhang Guifang and Liu Chunlan from Hanzhong City, Liu Hongshu from Baoji City's Qishan County, Liu Li from Xianyang City and Zhao Wenbiao from Shenmu County.
Some practitioners from Baoji, Xianyang and Yulin were also arrested; however, details are not yet available. A number of other practitioners were harassed by police.
All of these arrests and harassments appear to stem from the same operation led by the Hanzhong 610 Office.
Hanzhong 610 Office Relentlessly Persecutes Falun Gong Practitioners
The Chinese Communist Party began to persecute Falun Gong in 1999. From day one, the Hanzhong 610 Office has actively followed the Party's directive to persecute Falun Gong practitioners, sending numerous practitioners to forced labor camps, jails and brainwashing centers.
In 2011, directed by the Shaanxi Province Political and Legal Affairs Committee, the Hanzhong 610 office converted an abandoned elementary school in Zaoshu Village, Puzhen Town, into a brainwashing center. Equipped with a variety of torture devices, the facility is specifically used for brainwashing Falun Gong practitioners in Shaanxi Province.
In May 2012, in preparation for the Communist Party's 18 th Congress, the Hanzhong City 610 Office head, Lu Heming, and his subordinates Ren Yuping and Yao Jianguo instructed Hanzhong police to arrest practitioners and sent them to the Zaoshu Village Brainwashing Center.
On March 23, 2013, Lu Heming, his daughter, son-in-law, grandson, secretary and driver were involved in a car accident, when two trucks sandwiched their Mitsubishi SUV in the Foping County tunnel on the Xian-Hanzhong Expressway. Lu Heming and his daughter, secretary and driver were killed instantly; only his son-in-law and grandson survived.
In July 2013, the newly appointed Hanzhong 610 office head ramped up the persecution of Falun Gong practitioners. The office received funding from the Political and Legal Affairs Committee and recruited a large team from different places to send many practitioners to the brainwashing center.