Australia: New South Wales Lawmaker Proposes Bill to Ban Organ Trafficking
February 23, 2013 | By Minghui correspondent Hua Qing
(Minghui.org) Mr. David Shoebridge, MLC, a Greens Member of the Legislative Council of New South Wales, Australia, and NSW Justice Spokesperson, has proposed the Human Tissue Amendment (Trafficking in Human Organs), Bill 2013. The proposed bill revolves around amending an existing bill in New South Wales, the Human Tissue Act 1983. Once passed, the law would make receiving a trafficked vital organ equivalent to manslaughter. Those who violate the law could face up to twenty-five years in prison.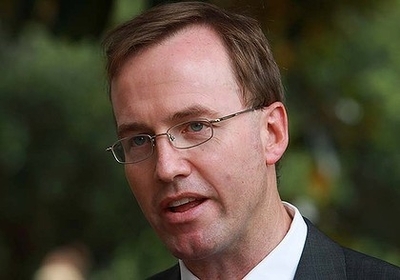 Mr. David Shoebridge, MLC, Greens Member of the Legislative Council
of New South Wales, Australia, and NSW Justice Spokesperson

The proposed bill seeks to increase the penalty for commercial trading in tissue or organs, create offenses for the use of human organs and tissues taken without consent, create an aggravated offense where the removed, traded or trafficked is a vital organ, with a penalty equivalent to manslaughter (a maximum of 25 years imprisonment), and extend the law to offenses that occur outside of NSW and Australia where the person engaging in the conduct is ordinarily resident in NSW.

Mr. David Shoebridge wrote in a statement, "As medical advances have improved the success of organ transplantation, there has also been a rise in the illegal harvesting and trafficking of organs. Internationally this has led to a market developing so that those with money to buy organs are able to visit countries where forced organ harvesting occurs in order to receive a life saving transplant. This produces real and ongoing abuses of human rights. At its worst organ harvesting can see people killed to order, with one person's life being deliberately taken to save another.

"While most countries have laws prohibiting both the sale and forced removal of human organs, there are a number of countries where the practice continues to be widespread. This includes countries in our region such as China.

"One way of addressing this brutal trade, is for countries such as Australia to impose prohibitions on its citizens and residents from receiving trafficked organs, wherever the transplant occurs. This would make it a crime for Australian citizens to receive organs sourced by illegal and unethical means. Such a prohibition should also serve to direct attention to the need to improve organ donation rates in Australia and NSW.

"The draft legislation is annexed to the consultation paper, which can be downloaded here. The consultation paper seeks to set out the international context for the bill and to consider the methods that can be adopted locally to reduce the likelihood of Australian citizens taking part in the illegal and unethical trade in human organs. Submissions will be received until 28 February 2013."

To find out more and fill out the consultation survey, please visit the following website:
http://davidshoebridge.org.au/2013/01/22/organ-trafficking-ban-consultation-paper/