Australia: Collecting Signatures in the Heat of Summer
(Minghui.org) Winter in the northern hemisphere means it is summertime "Down Under." Despite the oppressive heat, Falun Gong practitioners from Sydney held a signature collection event in Anzac Mall in Campsie, Sydney, to inform the public about the persecution of Falun Gong and forced organ harvesting in China and to ask for help by signing a petition.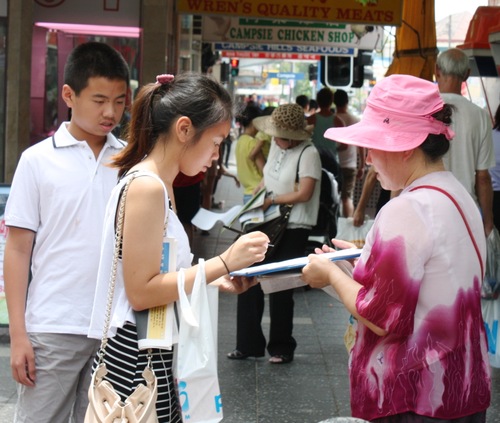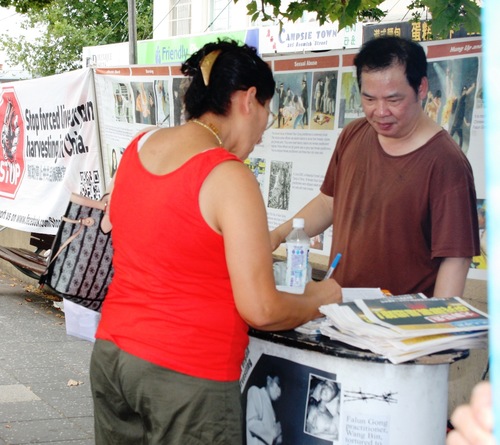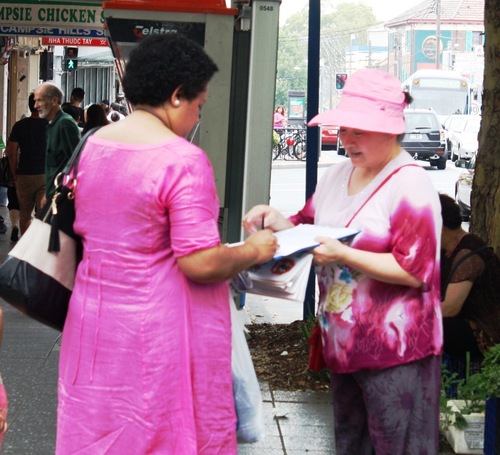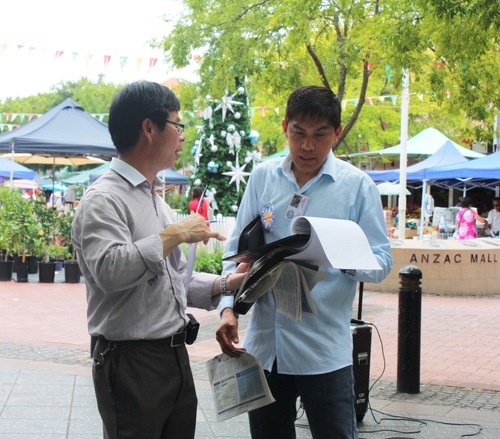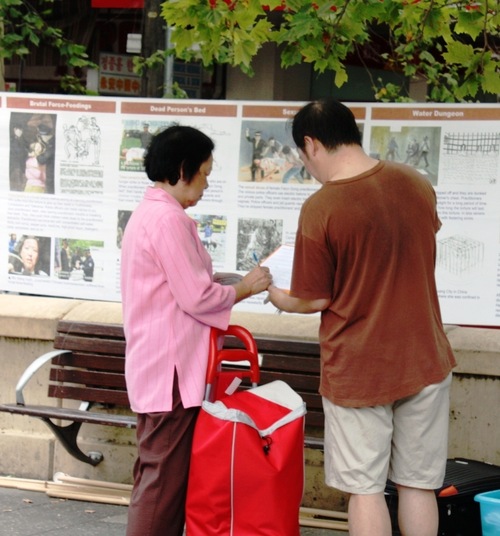 People sign the petition condemning the Chinese Communist Party policy of forced organ harvesting.
Mr. Joseph Carvajal has been to China many times. He looked at the practitioners' display for a long time and told passersby what he knew about China. He said that the Party leaders, including Mao Zedong, Jiang Zemin, and Bo Xilai, were all "goons," who have killed many innocent people and now harvest organs from unwilling victims for profit. "They don't treat people as human. Nor do they respect human rights. They treat their people as animals. They should be brought to justice," he said.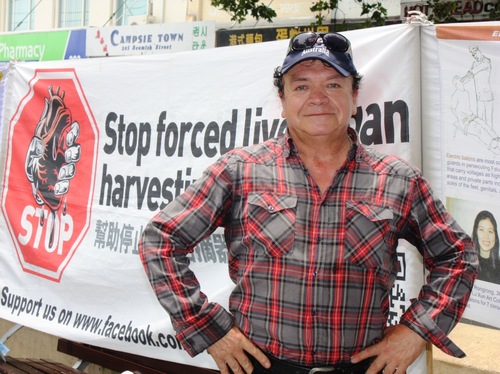 Mr. Joseph Carvajal condemns the Chinese Communist Party for violating human rights.
"I will tell all of my friends and my congressman and ask them to help rescue Falun Gong practitioners. I've been to China many times. I love China, but I don't like those government officials and doctors that kill for organs," said Mr. Carvajal.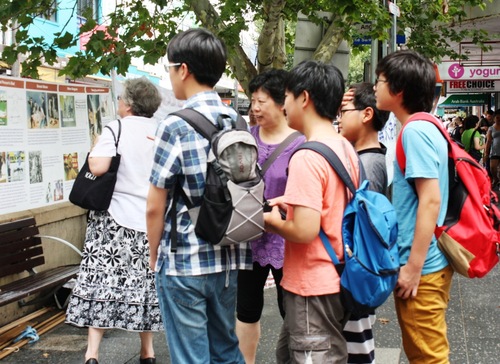 Chinese people study the display boards.
"It is so hot, yet you are still here," a Chinese lady said in surprise. She often sees practitioners holding events at this location, and she always waves to them and encourages them to continue. She is well aware of what practitioners are doing, so she has told many of her friends and family members the facts about Falun Gong and even encourages them to quit the Party.
The practitioners also sang several songs at the event. Many people signed the petition, and some Chinese people quit the CCP.