Spreading the Fa in West India (Photos)
(Minghui.org) From October 4 th to 7 th , the Divine Land Marching Band, consisting of more than 140 Falun Gong practitioners from Taiwan and Japan, performed at the International Conference Cum Cultural Festival held in Ahmedabad, India. Practitioners demonstrated the exercises. The organizers issued a medal to every member of the band as a way to show their appreciation.
Performing at the opening ceremony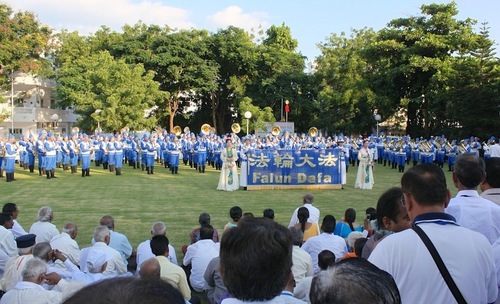 Performing at a park for the festival attendees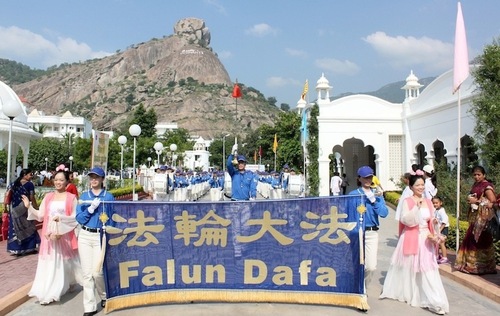 Performing at the parade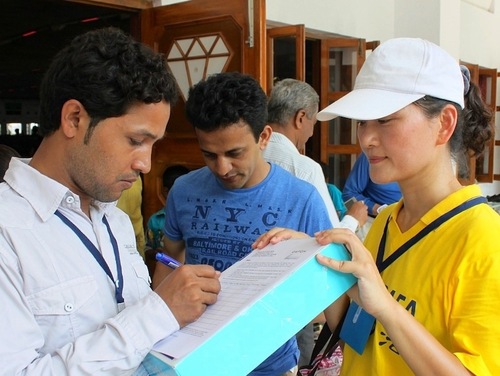 Collecting signatures against the organ harvesting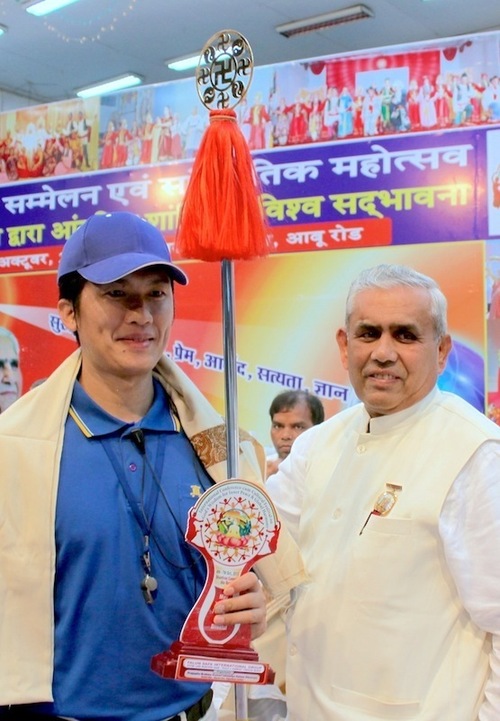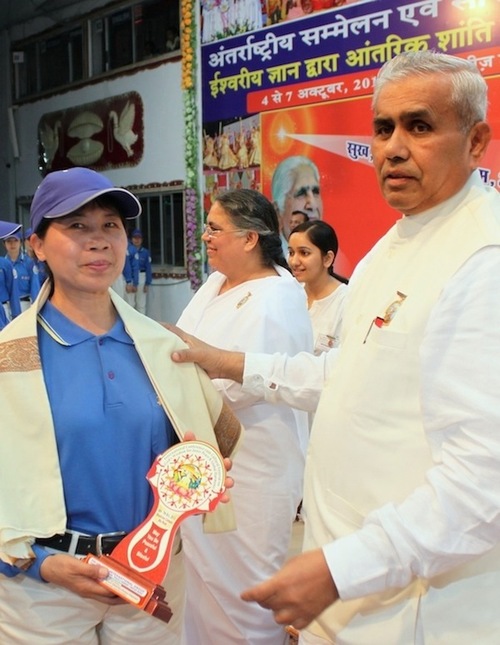 The organizers issue a medal to each member of the band.
The band performed at a similar event in Hyderabad, India, in December 2012. The organizers were impressed by them, so this year they invited the band again with local Falun Gong practitioners' help.
Ahmedabad is the seventh largest city in India. Several thousand doctors, researchers, and businessmen from India and other countries came to the event. Professors and teachers from local schools also attended. At the opening ceremony, the band played several songs composed by Falun Gong practitioners. They also introduced Falun Gong to the audience, and raised awareness of the persecution in China.
On the second day of the event, practitioners demonstrated the five sets of Falun Gong exercises on the stage. Many people asked where they could find the Falun Gong books and how to learn.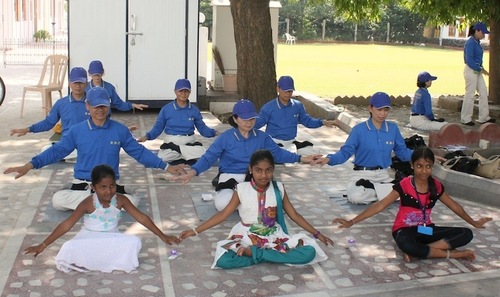 Demonstrating the exercises
A participant learns the exercises.
Practitioners also performed at the closing ceremony. The organizer expressed appreciation to the band, and said "Falun Dafa is good" in English. He said: "Nobody should persecute others. The evil won't last long."