Two Falun Gong Practitioners from Beijing Sentenced to Forced Labor (Photo)
September 25, 2012 | By a Minghui correspondent in Beijng
Name: Xing Jinmin (邢进敏)
Gender: Female
Age: 50
Address: Ruihai Jiayuan [residential quarter], Fengtai District, Beijing
Occupation: Engineer
Date of Most Recent Arrest: August 2, 2012
Most Recent Place of Detention: Unknown
City: Beijing
Persecution Suffered: Forced labor, brainwashing, illegal sentencing, home ransacked, detention
Name: Liu Yongping (刘永平)
Gender: Male
Age: 51
Address: Fuchengmennei, Xicheng District, Beijing
Occupation: Hotel staff member in Beijing
Date of Most Recent Arrest: August 2, 2012
Most Recent Place of Detention: Unknown
City: Beijing
Persecution Suffered: Sleep deprivation, forced labor, brainwashing, illegal sentencing, beatings, torture, home ransacked, interrogation, detention
(Minghui.org) Police arrested Ms. Xing Jinmin at her home on August 2, 2012, and then ransacked it. They confiscated her laptop computer, a cell phone, and Falun Gong materials. She was illegally sentenced to two years of forced labor on August 31.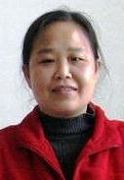 Ms. Xing Jinmin
Since Ms. Xing was arrested, her family has not been been allowed to visit her. They were informed that she would have to attend a two to three-month "study class," which is actually a series of brainwashing sessions.
When Ms. Xing began practicing Falun Gong around 1997, she became very kind and helpful. People liked her and were happy to be around her. Her family life became harmonious. She is an outstanding engineer, and was given an advanced rating for her capability and responsibility at work. However, she was arrested and subjected to forced labor just for trying to be a better person and talking to people about Falun Gong,
Mr. Liu Yongping was also arrested at his home on August 2, 2012, and the police ransacked the home. He was sentenced to two-and-a-half-years of forced labor. Mr. Liu's family didn't know where he had been detained until September 9, when they found a letter in their mailbox stating that he had been sentenced.
Mr. Liu has previously been subjected to forced labor twice. In April 2002 he was held in Tuanhe Forced Labor Camp, where he was deprived of sleep for nearly 20 days. His hair turned white, his legs and feet became swollen, and his memory had deteriorated. He was also beaten with a plastic stool by a criminal inmate until it broke.