Shanghai Engineer Arrested Six Times and Still Being Persecuted
August 24, 2012
|
By a Minghui correspondent from Shanghai, China
Name: Zhang Qin (张勤)
Gender: Male
Age: 56
Address: Longshui South Road, Xuhui District, Shanghai City
Occupation: Engineer
Date of Most Recent Arrest: June 5, 2009
Most Recent Place of Detention: Tilanqiao Prison in Shanghai (上海提篮桥监狱)
City: Shanghai
Persecution Suffered: Imprisonment, illegal sentencing, denied mail, torture, solitary confinement, brutal beatings, denied visitation, damaging force-feeding
(Minghui.org) Falun Gong practitioner Mr. Zhang Qin from Shanghai was the chief engineer, chief technical support, and the quality control section director of the Shengde Plastic Co., Ltd. in Shanghai. He was arrested by the Chinese Communist Party police in June 2009. In March 2010, he was tried and to five years of forced labor. For over three years, Mr. Zhang has refused to give up his belief or cooperate with the authorities. Tilanqiao Prison in Shanghai continues to brutally torture Mr. Zhang.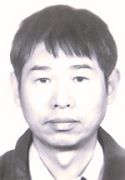 Zhang Qin
Mr. Zhang told his family that every day his hands were tied and he was forced to sit on a small bench for a long time. He was often held in the confinement room and put under strict observation.
Mr. Zhang lived on Longshui South Road in the Xuhui District of Shanghai. Since the CCP started to persecute Falun Gong on July 20 1999, he has been arrested six times. He has been detained in Tilanqiao Prison in Shanghai, Qingpu Forced Labor Camp and Detention Center, and Shanghai Prison Hospital many times. He has suffered from many brutal tortures such as brutal beatings and force-feeding. Once his feet became purulent and bled, and his life was in great danger.
Since he was imprisoned three years ago, his family members have had few chances to visit him. In Tilanqiao Prison, Mr. Zhang has been brutally beaten, discriminated against, insulted, and not allowed to purchase food. The prison arranged for prisoners to monitor him 24 hours every day. The prison staff also often used rubber bands to tie him and then brutally beat him. As soon as he was put under strict team observation, his family members were not allowed to visit him.
For more details on what Mr. Zhang Qin has had to endure, see the article "Shanghai Engineer Sentenced Again, Prison Denies Family Visits," published on June 14, 2011, on the Minghui website.
Zhang Qin's parents are both over 80 and relied on their son to take care of their expenses. But Zhang Qin cannot care for his parents because the CCP has persecuted him since he began cultivating Falun Gong. They are very anxious and worried about their son's safety.
Contact information for those involved in persecuting Mr. Zhang:
Liu Jinbao, warden of Tilanqiao Prison in Shanghai: +86-21-3510488, +86-21-35104888 ext. 5217
Cheng Ying, deputy warden of Tilanqiao Prison: +86-21-35104888, +86-21-35104888 ext. 5003
Please refer to the original Chinese text for more names and telephone numbers.
Related article:
"Shanghai Engineer Sentenced Again, Prison Denies Family Visits"
http://en.minghui.org/html/articles/2011/7/2/126391.html#.UCO2aXqF8uM