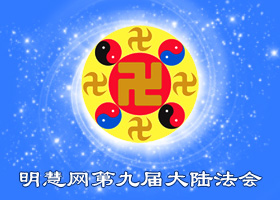 "This Fa states even more clearly how insidious the evil party culture is. I thought that Party culture only affected those most evil beings in China, but later I realized that none of the youth in China can escape the evil doctrines, and that we are all poisoned. That's why most children rebel against their parents' rules and regulations, and claim that it's because of the "age-gap." Actually, this is a deviated notion. The conflict between young people and their parents is the clash of two cultures. We no longer have compassion, loyalty, etiquette, wisdom, or integrity, and in particular, we cannot tolerate criticism from anyone. People today are short-tempered, only concerned about themselves, and indulge in leisure. These deep-seated notions have been preventing me from elevating, and I realized it only after a dozen years of cultivation in Dafa."
…
Manager of Department of Culture: "It's important that we take even the smallest action and not just sit on the fence."
Ms. Li Chunhong recounts the mistreatment of herself and her sister while they were each incarcerated in the Masanjia Forced Labor Camp.
The CCP will not change its nature of wanting to destroy humanity. It will be eliminated at the end."
~ Falun Dafa in the Media ~
~ Accounts of Persecution ~
~ Solemn Declarations ~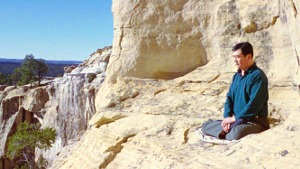 Master Li quietly watching the world from amidst the mountains after leaving New York following July 20th, 1999. (Published January 19, 2000)