Mr. Dong Peng Imprisoned for Nine Years--Wife Dies from Mistreatment (Photos)
January 15, 2012 | By a Clearwisdom correspondent in Heilongjiang Province
Name: Yu Libo (于丽波)
Gender: Female
Age: 39
Address: Zhaodong City, Heilongjiang Province
Date of Death: November 2011
Date of Most Recent Arrest: Unknown
Most Recent Place of Detention: Heilongjiang Provincial Women's Prison (黑龙江省女子监狱)
City: Harbin
Province: Heilongjiang
Persecution Suffered: Illegal sentencing, imprisonment, home ransacked, detention
Name: Dong Peng (董鹏)
Gender: Male
Age: Unknown
Address: Unknown
Occupation: Former employee of Zhaodong Gold and Jade Company
Date of Most Recent Arrest: February 2000
Most Recent Place of Detention: Hulan Prison, Heilongjiang Province (黑龙江省呼兰监狱)
City: Hulan
Province: Heilongjiang
Persecution Suffered: Illegal sentencing, beatings, hung by handcuffs, imprisonment, torture, home ransacking, detention
(Clearwisdom.net) Mr. Dong Peng from Zhaodong practices Falun Gong, as did his wife, Ms. Yu Libo. Mr. Dong was illegally sentenced to nine years in prison, and his wife to eight years. On May 1, 2011, the couple were finally reunited, but their happiness didn't last long. Ms. Yu died as a result of being devastated by severe physical and mental torture. This brutal persecution separated the couple, who had been reunited for only six months, forever.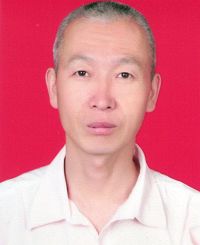 Mr. Dong Peng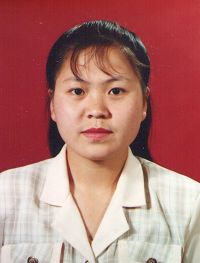 Ms. Yu Libo
Mr. Dong and Ms. Yu
Mr. Dong was formerly employed at the Zhaodong Gold and Jade Company. He was widely respected as a good person for his honesty and kindness. He worked hard and never complained. Mr. Dong and Ms. Yu were a happy couple, and were married in the spring of 1998. After the Chinese Communist Party (CCP) started persecuting Falun Gong, they went to Beijing to appeal for justice for Falun Gong. They were arrested and returned to Zhaodong. Both of them were detained at the Zhaodong Detention Center. Ms. Yu was three months pregnant at the time.
Ms. Yu was detained for more than four months before she was released, because her family had found someone to help her. She was seven months into her pregnancy. Before the baby was a year old, she was sentenced to eight years in prison and incarcerated in the Heilongjiang Provincial Women's Prison. Her husband, Mr. Dong, was sentenced to two years in a forced labor camp. He was later sentenced to nine years in prison and taken to Hulan Prison.
The baby was raised by his grandparents. This year, 12-year old Tianyu was finally able to live with his parents. But he was sad to see that his mother's health kept deteriorating. She eventually died due to being tortured in prison for eight years. She died at the age of 39. Though they were married for 13 years, the couple had only lived together for a little over two years.
Mr. Dong went to Beijing to appeal for justice for Falun Gong in February 2000 and was arrested. The Zhaodong Police Department sent officers to take him back. They handcuffed him on the train and confiscated 100 yuan that he had in his pocket. At the local police department, officers beat all the Falun Gong practitioners who had gone to Beijing. A police officer kicked Mr. Dong's left eyebrow, and blood poured out. The scar is still visible today. These officers claimed that the beatings had been carried out by officers in Beijing, not them. Mr. Dong was later put in a detention center. There, he was put in foot shackles and affixed to a wall next to a chair for more than a week. Police officer Liu Weizhong also handcuffed him, then took him home, and ransacked his home. In June 2001, police officer Ren Jiansheng ordered Mr. Dong to sign a paper. This paper was actually supplemental material that set up Mr. Dong to be sentenced to a forced labor camp. Mr. Dong was detained for 16 months (more than the maximum detention limit) in a detention center, then taken to Suihua Forced Labor Camp, Heilongjiang Province, where he was incarcerated for two years.
On April 18, 2002, Mr. Dong was arrested at the home of practitioner Mr. Zhang Zhiguo in Changwu Town, Zhaodong, by agents from the Zhaodong 610 Office, officers from the Zhaodong Police Department including Ren Jiansheng and Liu Weizhong, and others from the Changwu Police Station. He was carrying 600 yuan with him, which was confiscated. He was pushed into a police car barefooted and his head was covered. He was taken to Detention Center Number One in Harbin City at 10:00 p.m. that day, and later taken to Detention Center Number Seven in Harbin City in the Daoli District. Officials from the 610 Office set up a special team to interrogate him at night. They tortured him in attempts to get a confession. He was forced to sit on an iron chair for three days, and was only allowed to wear underwear. Police officers opened the window and poured cold water all over him. Mr. Dong was taken to the Zhaodong Detention Center in July. In October, he was sentenced to nine years in prison and taken to Hulan Prison.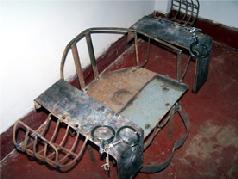 An instrument of torture used by the CCP on Falun Gong practitioners: The iron chair
In October 2002, Mr. Dong was abused in the Training Division of Hulan Prison. He was forced to stand, prohibited from sleeping, and pressured to sign the three statements. In October 2003, Lv Mingdong, then political head of the Fourth Division, tried to force Mr. Dong to write the three statements. They punished him because he didn't sign them. Mr. Dong was kicked in the nose, which bled. When he returned to his prison cell, officers ordered inmate Xun Dequan to brutally beat him, but not to kill him. Inmates turned his hands behind his back and tried to lift them up. Practitioners Mr. Wang Feng and Mr. Li Dajie were also beaten. Nine years of inhumane torture caused Mr. Dong's hair to turn white.
The persecution of Mr. Dong's family is only a small sampling of what is going on in China today. Countless other families are enduring this kind of persecution. Please pay attention to the persecution of mainland Falun Gong practitioners.