Hongshan District Court in Wuhan City Defamed and Sentenced Four Falun Gong Practitioners (Photos)
(Clearwisdom.net) In mid-June, four Falun Gong practitioners in Wuhan City were sentenced at the Hongshan District Court in Wuhan. Mr. Zhang Jizhou, Mr. Liu Shehong, Mr. Ouyang Haiwen, and Mr. Peng Liang were sentenced to five and a half years, four years, four years, and three years respectively.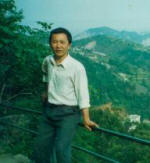 Mr. Peng Liang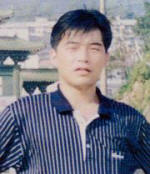 Mr. Liu Shehong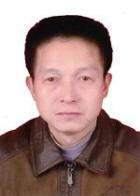 Mr. Ouyang Haiwen
On the morning of May 21, 2011, officials from the Hongshan District in Wuhan City brought Mr. Ouyang, Mr. Liu, Mr. Zhang, and Mr. Peng to trial. During the proceedings, Mr. Ouyang suffered tremendously. He was escorted to the court by a group of medical staff with an oxygen tank and an IV drip, necessary because of the cruel torture he endured during detention. He has refused to say anything, sign anything, or answer any questions. In the court, all of the practitioners talked in detail about how they were tortured by guards. Their lawyers said that, since their confessions were obtained through torture, they were not valid. (This case has been previoulsy covered in a Chinese article entitled "Four Falun Gong Practitioners Illegally Brought to Trial at a Court in Wuhan City" from the Minghui website dated June 4, 2011)
No one from the court system notified any of the four practitioners' family members of either the trial date or the verdicts and prison sentences. Four days before the trial, Mr. Peng's sister, Ms. Peng Yan, was arrested, and her home was ransacked just because she wanted to defend her brother. To this day, Ms. Peng is still detained in Yangyuan Brainwashing Center in Wuchang City.
The Wuhan City 610 Office, Hongshan District Court, Hongshan District Procuratorate, and Wuhan City Police Bureau were jointly involved in this legal travesty.
The two key persons responsible for this miscarriage of justice are Xu Zhongquan, the judge in the Hongshan District Court in Wuhan City, and Qin Yu of the Hongshan Procuratorate.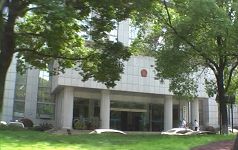 Hongshan District Court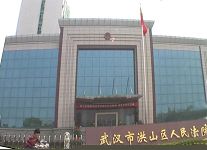 Hongshan District Procuratorate