77-Year-old Engineer Mr. Li Peigao of Kunming City Illegally Sentenced to a Three-year Prison Term (Photo)
June 28, 2011 | By a Clearwisdom correspondence from Yunnan Province
Name: Li Peigao (李培高)
Gender: Male
Age: 77
Address: unknown
Occupation: Engineer
Date of Most Recent Arrest: June 22, 2008
Most Recent Place of Detention: Wuhua Detention Center (五华看守所)
City: Kunming
Province: Yunan
Persecution Suffered: Brainwashing, illegal sentencing, imprisonment, extortion, home ransacked
(Clearwisdom.net) Falun Gong practitioner Mr. Li Peigao, 77, was a resident of Kunming City, Yunan Province. He was seized by the police before the 2008 Olympics in China. On April 2, 2009, he was illegally sentenced to three years of imprisonment. He had been incarcerated in the fifth prison ward of the Yunan Province No. 1 Prison. He was released in January 2011 before the Chinese New Year.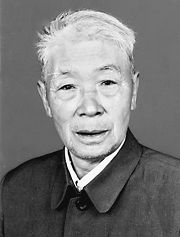 Li Peigao
Mr. Li was working as an engineer for Jiangong Installation Private Limited in Yunnan Province. Before he began practicing Falun Gong, he suffered from an enlarged prostate gland, colitis, and other illnesses. He felt cold all the time, and even on hot days he needed to wear several layers of clothing. Climbing the stairs to his apartment left him winded. In 2004, after he started practicing Falun Gong, he learned the real purpose of life and embarked on the path of cultivation. All the symptoms of his illnesses subsequently disappeared.
In July 1999, after the persecution of Falun Gong in China started, Mr. Li clarified the truth to his friends and relatives about his experience after beginning Falun Gong cultivation practice, thereby refuting the lies that the regime spread to slander the practice. He was persecuted and harassed on many occasions by regime personnel.
On July 24, 1999, his residence was ransacked by officers from the Xiba Police Station in Kunming City. On November 8, 1999, officers Li Guozhong and Wang Caofeng from division one of the Wuhua Police Department in Kunming ransacked his apartment.
On March 27, 2010, Mr. Li was clarifying the truth about Falun Gong in Binchuan County, Yunnan Province. Officers Zhao Sheng, Yang Hong, and Duan Debin from the Binchuan County Police Department ransacked his house and arrested him. They also extorted 200 yuan from him.
From 2002 to 2004, Mr. Li was picked up and taken to a brainwashing center on three occasions by personnel from the Daguan Police Station and the Daguan 610 Office in Kunming City.
Mr. Li was arrested on June 22, 2008, by officers from the Politics and Security Section of Wuhua Police Department and Daguan Police Station. The officers ransacked his house and incarcerated him in the Wuhua Detention Center. It was known that his wife, who has divorced him, went to visit him in the early stages. Later the police officers and work unit refused to allow visitations.