Three Years after Mr. Li Zhiqing's Death, Those Responsible Remain Unpunished
June 21, 2011 | By a Clearwisdom correspondent from Hebei Province, China
Name: Li Zhiqin(李志勤)
Gender: Male
Age: 51
Address: Xiaozao Village, Fenghuang Town, Ningjin County, Xingtai Area, Hebei Province
Occupation: Farmer
Date of Death: September 13, 2007
Date of Most Recent Arrest: September 12, 2007
Most recent place of detention: The Domestic Security Bureau of the Ningjin County Police Department ( 宁晋县公安局国保大队)
City: Ningjin County
Province: Hebei
Persecution Suffered: Detention, home ransacked, beatings
Key Persecutors: Shen Jianzhong, head of the 610 Office
(Clearwisdom.net) Those who knew Li Zhiqing say that he had a very kind heart, always volunteered to help others, and never asked for anything in return. Yet he was arrested by the Chinese Communist Party (CCP) police, and by the next morning, he had been tortured to death. To this day, those responsible have not been held accountable. During the past three years, Mr. Li's family made several inquiries about this. The police department not only refused to compensate them for his death, but even threatened that they would arrest the whole family if they continued to report this to the upper levels of government.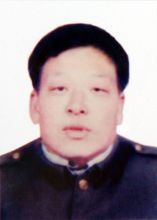 Mr. Li Zhiqing
Mr. Li Zhiqing's family and friends are seeking legal assistance to obtain justice for the victim. According to the law, those responsible should be arrested and punished appropriately.
Before he practiced Falun Dafa, Mr. Li suffered severe cardiac disease. Falun Dafa not only cured him completely but also made him a noble and moral person.
On the afternoon of April 22, 2006, Shen Jianzhong, head of the 610 Office in Ningjin County, directed police officers to arrest Mr. Li. While the police dragged him into a police car, the surrounding villagers asked for their IDs. The villagers asked what crime Mr. Li had committed, and if the police had any evidence. The police could not answer.
Protected by the villagers, he was safely released but was forced to become homeless to avoid further persecution. After some traveling, he ended up in Zhao County in Shijiazhuang City. He supported himself as a migrant worker and lived in a rented apartment in Zhao County.
At around 11 p.m. on September 12, 2007, again led by Shen Jianzhong, police from Ningjin County and Zhao County scaled the wall and broke into Li Zhiqing's apartment. They claimed that he had been reported for distributing Falun Gong truth-clarification materials. They ransacked his home and arrested him.
Mr. Li was tortured and died that same day. His body was taken by the Domestic Security Bureau of the Ningjin County Police Department to the Xingtai City Crematorium and cremated there. It was said that he was dead within three hours of his arrest. He was 51 years old.
After Li Zhiqing was tortured to death, the Ningjin County government and the police department failed notify his family right away. They only notified the family after his body had been taken to the Xingtai City Crematorium. The government agents told the family that Mr. Li had died from a sudden "heart attack," and had his body cremated after the family saw him only briefly. To this day, they have not given Mr. Li Zhiqing's family one cent in compensation. Instead, they threatened the family with arrest if they got in touch with other Falun Gong practitioners.
Mr. Li Zhiqing was very healthy after he started to practice Falun Gong. He had been working and financially supporting his family. From just their brief look at his body, the family saw bruises on his leg.
Mr. Li's son recalled the circumstances of the arrest: "That day in Zhao County, while my father and I were asleep, the police broke into our rented room. When they found him, they started to beat him. I tried to stop them, but the police pulled my hair and pushed me down. They kicked and hit me until I could not move. Finally, they took my cell phone and took my father by force. My mother asked, 'Where are you from? Why are you arresting him? Do you have any ID?' One of them said that they were from the Zhao County Police Department and that I could get my cell phone there the next day. Seven or eight officers handcuffed my father and pulled him, his head dragging on the ground, to a police car about 200 meters away.
"The next morning, I took some clothes and food and went to see my father at the Zhao County Police Department. When I arrived at the gate, I saw one of the police officers who had broken into our home the night before. I asked him, 'Where is my father?' He told my coldly, 'Back in Ningjin County.' Then he insulted me. I rode my motorcycle to the Ningjin County Police Department. After waiting there for a long time with no assistance, another police officers finally told me that my father was in Zhao County. I went back to Zhao County, but there they said he was in Ningjin County, so I went back to Ningjin County again.
"By the time I got back to Ningjin County, it was noon. I went to the police department again. At the gate, someone asked me if I was a family member of Li Zhiqing. I said I was. He had me wait in the office. Then I called my uncle and asked him to come, too. We waited in the office for the rest of the day.
"At around 7 or 8 p.m., someone called my uncle away. After more than an hour, my uncle came back. His expression was very strange, and I knew something had gone wrong. The first words my uncle said were for me not to be nervous and that I should be calm. He told me that my father had already passed away. I broke into tears in the office. I could not say anything and my brain was totally blank.
"Under that circumstance, the police department invited me to see my father's body in Xingtai. At first they said that I had to go alone. I disagreed. Finally they allowed my relatives to go with me. My older and younger sisters and some of my other relatives went with me.
"When I arrived, my brain was still quite blank and I did not know what to do, I just wanted to see my father's body as soon as possible. The police asked me to sign some documents before I was allowed to see the body. After I signed, I realized that it was an agreement to allow his body to be cremated, but I did not think much about it. Seeing him was the most important thing at the time.
"We saw my father's body in the mortuary. He was taken from a giant refrigerator and placed on the ground. Other than a pair of pants, he had no other clothes on. The staff from the police department let us dress him in clean clothes. Within 10 minutes, they cremated him. They then took his ashes to the Ningjin Crematorium.
"Later, I heard from my older sister that there had been multiple bruises on my father's body and a large swollen area on his leg. There were many wounds on his chest and arms. At that time I was so confused and upset that I did not pay any attention at all. This is what my sister told me after we returned home. My father's ashes are still not buried.
"Because I was very young at the time, I was not able to take care of my family and did not know what to do. But I know that I will not forgive them for this. One day I will be able to support the family, I will know more, and I will obtain justice for my father!"
Please extend your help, voice your indignation and help us gain justice.
Related article:
http://clearwisdom.net/html/articles/2007/9/28/89984.html
Chinese version available at http://minghui.ca/mh/articles/2007/9/22/163108.html
http://clearwisdom.net/html/articles/2007/10/5/90186.html
Chinese version available at http://minghui.ca/mh/articles/2007/9/23/163163.html
http://clearwisdom.net/html/articles/2011/6/6/125846.html
Chinese version available at http://minghui.ca/mh/articles/2011/5/25/河北邢台李志勤被害死三年-家人投诉无门(图)-241412.html