Falun Gong Practitioners in Wuxue Experience Aphasia After Being Given Unknown Drugs (Photos)
May 01, 2011 | By a Clearwisdom correspondent in Hubei Province, China
(Clearwisdom.net) Falun Gong practitioners Ms. Wu Qing, Ms. Shao Chunying, Ms. Chen Xuezhen, Mr. Ju Jianxun, and Mr. Tao Jinlong, all residents of Wuxue in the Huanggang District of Hubei Province, were transferred from Hubei Brainwashing Center to Wuxue Detention Center in mid-January 2011. Some of them were given unknown drugs and now are unable to talk. Wuxue Police Station directed the detention center to not allow the practitioners' families to visit, in order to prevent people from finding out how the Falun Gong practitioners were mistreated at the center.
Ms. Wu Qing is currently 48. She was a teacher at the elementary school attached to Guangshi in Wuxue. A witness said, "Police in the Wuxue Detention Center added drugs to her food, which resulted in dementia and aphasia (loss of speech). She suffered so much torture and then was taken to Wuxue First People's Hospital, and ill-treated even further. She is restrained with heavy chains on her ankles and handcuffs."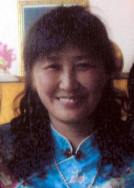 Ms. Wu Qing
Mr. Tao Jinlong is around 30. He was brutally beaten by police while at the Wuxue Detention Center. Police also added unknown drugs to Mr. Tao's food, and he is also now unable to speak. He is currently very weak due to torture and deprivation.
Ms. Shao Chunying is currently 46. She was employed at the Wuxue Medicine Company. She was fired from her job for being a Falun Gong practitioner. Like other practitioners, she was tortures so brutally in Wuxue Detention Center that she cannot walk or take care of herself. She also was given food that contained unknown drugs added by police officers. She had similar symptoms of dementia and aphasia. Her life is in danger.
Mr. Ju Jianxun is now around 60. Ms. Chen Xuezhen, 48, was a manager in a private company. Police added drugs to their food in Wuxue Detention Center. They have both shown symptoms of dementia and aphasia.
Ms. Wu, Ms. Shao, Ms. Chen, Mr. Ju, and Mr. Tao were arrested on November 30, 2010. They were taken to Hubei Brainwashing Center and persecuted there for a month. Eight Falun Gong practitioners, including Liao Yuanhua, Guo Peigang, Shi Liping, Lin Xinju, Ma Limin, and Peng Baihui, all from Wuxue, were taken to Tangxunhu Brainwashing Center in Wuchang on March 4, 2011.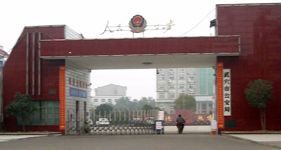 Wuxue Police Station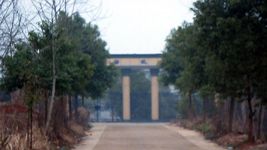 Wuxue Detention Center
Phone numbers of the persons responsible for persecuting Falun Gong practitioners in Wuxue:

Zhang Shejiao, secretary of Wuxue Municipal Committee of the Chinese Communist Party: 011-86-13635880999;
Chen Gangping, secretary of Wuxue Politics and Law Committee: 86-713-6222381;
Xu Zhengping, director of Wuxue 610 Office: 86-13807251373;
Hu Xiaohong, director of Wuxue Police Station and Secretary of Wuxue Political Science and Law Committee:86-18986751001;
Longping Detention Center: 86-713-6572414;
Chen Haiying, leader of the State Security Bureau: 86-15072777709