Many Heilongjiang Province Female Falun Gong Practitioners Have Died Due to the Persecution (Photos)
April 08, 2011 | By a Clearwisdom correspondent in Heilongjiang Province, China
(Clearwisdom.net) Falun Gong, a self-improvement practice based on the principles of Truthfulness-Compassion-Forbearance, was widely introduced in Heilongjiang Province in 1992. It greatly improved people's physical health and morality level. By 1999, millions of people in Heilongjiang Province had begun practicing Falun Gong.
The Chinese Communist Party (CCP), under Jiang Zemin's direction, launched the nationwide persecution of Falun Gong on July 20, 1999. The regime has ordered the state media to continuously repeat propaganda that slanders Falun Gong and its founder. Heilongjiang Province is one of the provinces where the persecution has been very severe over the past 12 years.
The persecution-related deaths of at least 445 practitioners in Heilongjiang Province have been confirmed; 215 of these victims were female Falun Gong practitioners.
Distribution of the Death Tolls
The death cases in each district are listed below.
Harbin City: 74 practitioners, including He Caibin, Liu Jinling, Zhao Shuhong, Qin Shuyan, Wang Xiulan, Liu Limei, Pang Siyuan, Gu Xiuxian, Zhao Fengyun, Yao Caiwei and others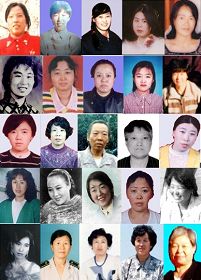 Some of the practitioners who died in Harbin City and Mudanjiang City
Daqing City: 32 practitioners, including Zhang Tieyan, Cui Xiaojuan, Ye Xiufeng, Chen Qiulan, Zhang Weixin, Lu Xiuyun, Zheng Wenqin, Wang Shuqin and others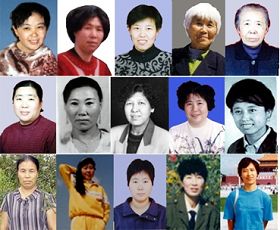 Some of the practitioners who died in Daqing City
Jiamusi City: 26 practitioners, including Chen Ying, Tang Hong, Ma Cuihong, Ren Huibin, Zhang Xiaogeng, Shi Rui, Zhao Fulan, Wang Shujun and others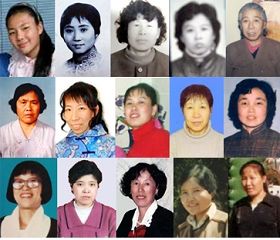 Some of the practitioners who died in Jiamusi City
Jixi City: 14 practitioners, including Zhang Hong, Liu Guihua, Liu Guiying, Jiang Rongzhen, Liu Yanchen, Yao Guoxiu, Bai Lixia and others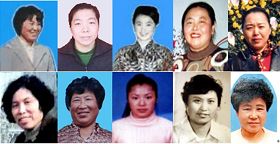 Some of the practitioners who died in Jixi City
Qiqihar City: 13 practitioners, including Hao Zhimei, Li Guiqin, Zhang Yunzhi, Zhao Yazhen, Zhang Guiqin, Xu Hongmei and others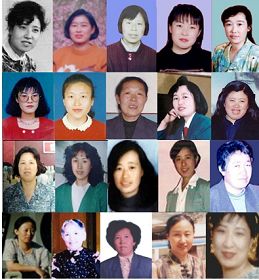 Some of the practitioners who died in Qiqihar City, Qitaihe City and Hegang City
Mudanjiang City: 14 practitioners, including Hou Lihua, Li Hongmin, Ye Lianping, Wu Shujie, Wang Fang, An Fenghua and others
Hegang City: 12 practitioners, including Jia Dongmei, Deng Xiangyun, Du Guilan, Liu Yuhong, Wu Meiyan and others
Qitaihe City: 10 practitioners, including Liu Shuling, Han Shumin, Liu Xin, Liu Shurong, Lin Limei and others
Shuangyashan City: 6 practitioners, including Yin Ling, Fei Jinrong, Yu Fengchun, Dai Xiaoling, Wu Lingxia and Yu Zhixian
Suihua City: 5 practitioners, including Li Xuelian, Liu Xiaoling, Li Ping, Yang Jingyun and Bi Jingzhi
Yichun City: 4 practitioners, including Chen Guiqin, Zhang Shuhua, Liu Yujie and Zhu Xiuqing
Daxinganling City: 3 practitioners, including Zhang Xiuchun, Zhang Yanfang and Li Hua
Heihe City: 2 practitioners, including Du Xuefang and Chen Qing
Use of Various Brutal Torture Methods
(1) Punitive Force-Feeding
Force-feeding is a medical practice usually meant for rescuing patients, but the CCP is using it as a torture method, which not only violates medical ethics, but has also caused many deaths.
Ms. Liu Xiaoling, from Wuzhan Township in Zhaodong City, was 37 years old in 2001. She was illegally arrested on the 2000 New Year's Eve while doing exercises outdoors with three other practitioners. Ms. Liu was subsequently incarcerated at cell 15 in the Zhaodong Detention Center. She and four other practitioners went on a hunger strike to protest the persecution on October 1, 2001. Detention center head Wu Guozhi force-fed her with fermented bean curd soup and strong brine. She died on May 15 due to the torture. Her lung was found to be filled with salt grains and fermented bean curd pieces during the autopsy.
Ms. Liu Xiaoling
At least 73 out of 215 women practitioners mentioned above died because of this type of torture.
(2) Humiliation by Physical and Mental Torture
Ms. Liu Tongling was from Ranghulu District, Daqing City, Heilongjiang Province. She tried to clarify the truth about Falun Gong to several managers at her work unit in August 2003, but they reported her to the 610 Office at the Daqing Petroleum Administration Bureau. On September 9, 2003, eight people arrested her and took her to the Daqing Hongweixing Brainwashing Center. Subsequently, she was sent to a labor camp with a term of three years, but the labor camp refused to accept her due to poor health (which resulted from being tortured). However, she was sent to the labor camp again three days later.
Ms. Liu Tonglin
Guards at the labor camp beat Ms. Liu, swore at her, and pinched the inside of her legs and her breasts. When Ms. Liu called out, "Falun Dafa is good!" they covered her head with a heavy blanket and transferred her to a small cell. She lost consciousness and suffered coronary heart disease. When her family visited her at the end of September 2003, they found that her legs were swollen and that she could not lift her head. She was also unable to focus her eyes and seemed to have a mental disorder.
By October 12, 2003, Ms. Liu had been unable to eat anything for several days due to the torture. She asked to use the restroom, but guard He Qiuhong refused to let her. Because she was so weak and was denied restroom use, she lost control of her bodily functions. He Qiuhong then severely beat her, leaving her face full of bruises. He Qiuhong also stripped all the clothes off Ms. Liu to humiliate her and freeze her. Ms. Liu died later that day at the age of 53, naked on a metal chair.
Torture demonstration: metal chair
(3) Forced Drug Injection
Ms. Xu Hongmei and Ms. Shen Zili, from Qiqihar, had both decided to leave their homes due to the persecution. and lived at a temporary residence. Police agents broke into their temporary residence, arrested them, and took them to the Qingyunjie Police Station at around 4:00 p.m. on January 13, 2007. Policeman Yi Zhanhui forcibly dragged Ms. Xu from the fourth floor to the first floor, where officers punched and kicked her. After Ms. Xu lost consciousness as a result of the torture, officers poured cold water on her to wake her up and continued torturing her. Then they locked her in a metal cage so small that she could not stand up.
Officers also tied Ms. Shen to a chair with adhesive tape and knocked her head against a wall until she lost consciousness.
Ms. Xu and Ms. Shen sustained many injuries and partial internal organ failure from being tortured for five days. Then they were injected with albumin, which caused them to have a dull look in their eyes, coughed up blood, swelling, twitching, and breathing difficulty. Subsequently, officers put them in shackles and took them to a hospital for continued persecution. Ms. Xu passed away at 4:30 p.m., and Ms. Shen passed away at 8:50 p.m. on the same day, February 27, 2007.
Ms. Xu's husband was sentenced to 13 years of imprisonment; he is currently detained at the Tailai Prison.

Torture demonstration: metal cage
Ms. Zhao Chunying lived in Hengshan District, Jixi City. Agents from the Heshan District Police Department arrested her at home on April 17, 2003, and held her at the Jixi City Second Detention Center. Detention center doctor Wang Lijun ordered many male guards to force-feed practitioners in the afternoon on May 7. Five guards immobilized each practitioner during the torture. Some practitioners suffocated during the force-feeding.

Ms. Zhao Chunying
Wang prepared high-salt solution with some milk power. The guards forced each practitioner's mouth open with scissors and screwdrivers and poured the solution directly into each practitioner's mouth. Some practitioners were force-fed with one bottle, and some with two bottles. Afterward, many practitioners developed a cough, were very thirsty, and had blisters on their lips. Ms. Zhao was one of them. She coughed, developed fever and lost consciousness early in the morning on May 9, 2003. Wang then took out prepared white powder, claiming that it would reduce the fever, mixed it with high-salt solution and force-fed her two bottles. Ms. Zhao died the next morning in her cell, where she was held with more than 10 other detainees.
During the lawsuit process, Ms. Zhao's family discovered that her heart, spleen, and pancreas had been removed. Some officials then pressured Ms. Zhao's family into financial settlement instead of seeking murder charges.
(4) Numerous Torture Methods
Ms. Yang Hailing was 34 years old and lived in the Donghai Mining Area in the Chengzihe District, Jixi City, Heilongjiang Province. After the persecution began in 1999, she asked her mother-in-law to take care of her 2-year-old child and went to Beijing to appeal for justice for Falun Gong. She was arrested and tortured many times thereafter.

Ms. Yang Hailing
Police agents arrested Ms. Yang on April 25, 2002, and sent her to the Mishan Detention Center. There, agents jabbed needles into her head, arms and hands; applied mustard oil to her nose and eyes; shocked her with electric batons; beat her with glass beer bottles and metal tools; covered her head while torturing her with broken glass; and chained her while hanging her upside down, severely injuring her arm muscles. Court officials then secretly sentenced her to 12 years of imprisonment in December 2002.
When Ms. Yang and three practitioners were doing the exercises in the cell on April 12, 2003, detention center head Ma Baosheng rushed in with some guards. Ma jumped onto the bed, grabbed Ms. Yang's hair and threw her against the bed board, causing Ms. Yang to lose consciousness. The guards carried her away at 1:00 p.m. on April 13. When Ms. Yang's family found her in a freezer at the hospital mortuary at 10 p.m., her armpits and chest were still warm, although she had been frozen for several hours. Ms. Yang's family could not find any police agents to provide an explanation.
Ms. Zhang Hong, 31 years old, was a pharmacist at the Harbin City Fourth Hospital. She was sent to a labor camp twice. Two agents from the Dongfeng Police Station in Daowai District, Harbin City, arrested her and sent her to a detention center. Police agents then attempted to send her to a labor camp with a term of three years, but the labor camp officials refused to accept her. They sent her to the Wanjia Labor Camp on July 22, 2004. The guards forced her to squat and prohibited her from eating. They also ordered her to stretch her arms out on both sides and handcuffed her.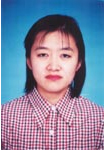 Ms. Zhang Hong
Although Ms. Zhang was healthy, the guards said she was sick and wanted to inject her with medicine on July 23. After she refused, they pushed her onto a bed (which was basically a wooden board), stretched her arms upward and handcuffed her, tied her feet and then injected her with a drug, causing her to lose control of her bowels and bladder. The guards also force-fed her with soup made of moldy corn, supplemented with a large amount of salt. The male manager deprived her of water and toilet use. She was forced to stand for prolonged periods of time, which caused her feet to turn purple. The guards also threw her into a cell with male inmates and ordered them to kick her. Additionally, they locked her in a cage for three days.
Ms. Zhang cried out in the morning on July 31, "I do not want to die, and I want to go home!" The guards sent her to the No. 211 Military Hospital that afternoon and notified her family at 3 p.m. of her death, claiming she had died of heart disease and kidney failure. Ms. Zhang's family found her eyes and mouth wide open. The mouth was full of blood; there were signs of incontinence in her pants. She was underweight; her weight had dropped significantly. With more than 40 police agents around, Ms. Zhang's body was cremated on August 26 with no regard for the family's wishes.
Ms. Zhang Yanfang was born in 1956 in the Daxinganling region. She was not yet a Falun Gong practitioner when she committed a crime and was sentenced to a death penalty in 1993, to be carried out two years later. She was held in the Heilongjiang Women's Prison. She suffered from an overactive thyroid, bronchitis, and rheumatic heart disease. Ms. Zhang began to practice Falun Gong in the prison in 1995. She followed the principles of Truthfulness-Compassion-Forbearance, and her illnesses were soon healed. She became energetic and tried hard to raise her moral character. After the CCP began to persecute Falun Gong on July 20, 1999, she was severely persecuted for refusing to give up the practice.
Ms. Zhang was tortured and put in solitary confinement 17 times during nine years, amounting to four years in total isolation time. The tortures included the "metal chair," beatings, freezing, deprivation of food and sleep, and force-feeding with alcohol. By April 2010, Ms. Zhang was severely underweight and could barely walk. She went into sudden seizure episodes many times in mid-October, lost consciousness and often appeared to be in shock. Her bed was often soaked with urine. Other imprisoned practitioners requested many times to send her to a hospital, but the officials refused. Ms. Zhang Yanfang died on November 2, 2010, after spending 17 years in prison.
Calling for Justice
The Chinese communist regime has persecuted millions of Falun Gong practitioners over the past 12 years, breaking up families and causing inhumane suffering. The deaths of at least 3,420 practitioners in China directly resulting from the CCP's persecution have been confirmed; among those persecuted to death were 445 practitioners from Heilongjiang Province, including 215 women.
Mr. Yuan Hongbing, the former head of the Procedural Research Institute at Beijing University's Law School, wrote: "Facing such vast political persecution, arrests, torture, targeted killing and propaganda, Falun Gong practitioners have tenaciously persevered in their faith. They have employed peaceful means to resist tyranny, and have become the model of triumphant faith. They ceaselessly and tirelessly expose the evil to the world and spread the seeds of freedom of belief across many countries."