Mr. Mei Shengxin Dies in Custody at Zhengzhou Prison
March 27, 2011 | By a Clearwisdom correspondent from Henan Province, China
Name: Mei Shengxin (梅胜新)
Gender: Male
Age: Unknown
Address: Zhanjiang City, Guangdong Province
Occupation: Unknown
Date of Death: February 2011
Date of Most Recent Arrest: December 2002
Most Recent Place of Detention: Zhengzhou Prison in Henan Province (河南郑州监狱)
City: Zhengzhou
Province: Henan
Persecution Suffered: Sleep deprivation, forced labor, brainwashing, illegal sentencing, beatings, imprisonment, torture, detention
(Clearwisdom.net) Mr. Mei Shengxin was from Zhanjiang City, Guangdong Province. He went to work in Zhengzhou City, Henan Province to avoid being arrested in July 2002, but was arrested in December 2002, and sentenced to nine years in prison. He was first detained in the 11th Ward. He refused to accept the brainwashing no matter what means the guards used to torture him.
The guards deprived him of sleep and ordered several prisoners to take turns watching him for nine whole days in 2007. The prisoners beat him whenever he closed his eyes. He passed out and bumped his head against a fish tank and blood covered his body. He was rushed to the hospital, where he required many stitches, almost dying in that incident. Prison authorities asked all prisoners who knew the truth to keep silent, or to tell people he injured himself. The guards also instructed prisoners to put feces in his mouth to torture him.
Right before the Chinese New Year (on February 3, 2011), he called home and said he was fine and that he would be released soon. But he died only a few days before his term ended. The prison authorities cremated his body before his family arrived to view him, and they threatened his family not to tell anyone. The details are yet to be investigated.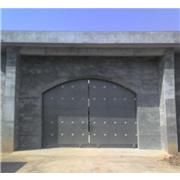 Zhengzhou Prison gate