Persecution Suffered by Ms. Huang Yulan from Huangmei County, Hubei Province
March 15, 2011 | By a Clearwisdom Correspondent in Hubei Province, China
Name: Huang Yulan(黄玉兰)
Gender: Female
Age: 54
Address: Xinhe Village, Xiaochi City, Huangmei County, Hubei Province
Date of Most Recent Arrest: October 10, 2007
Most Recent Place of Detention: Huangmei Detention Center (黄梅县拘留所)
County: Huangmei
Province: Hubei
Persecution Suffered: Sleep deprivation, brainwashing, forced injections/drug administration, beatings, torture, force-feedings, extortion, home ransacked, interrogation, detention
(Clearwisdom.net) Around 4:00 p.m. on October 10, 2007, Ms. Huang Yulan and Ms. Hu Bairong were abducted by the police from Fenlu Town Police Station when they clarified the facts in Nierong village. They were beaten savagely by the police.
Once they got to the local police station, six police officers led by Hu Baohu stood around Ms. Hu Bairong, closed the curtains, and pushed her to the floor. Police officer Hu Baohua and Chen Ming stepped on her, digging into her flesh and grinding down with their feet. It was excruciating. Hu Baohua gnashed his teeth and said, "You said I am a bad police officer, so today I will beat you to death." Then they beat her more fiercely until she nearly lost her consciousness.
Upon seeing that Ms. Hu Bairong was near death from the beating, Ms. Huang Yulan tried to pull her up. However, Hong Baohua threw his fists at Ms. Huang's eyes. Her eyeballs were engorged with blood immediately, her face and eyes were black and swollen. After beating Ms. Hu and Ms. Huang, Hong Baohua and other policemen dragged them into a police car and drove them to the Huangmei Detention Center for further mistreatment.
In 2008, during the Olympics, claiming to be doing the paper work for a low income allowance for Ms. Huang, officials from the Xiaochi city local police station colluded with the Low Income Bureau and confiscated her personal ID card (both the new and the old version) to limit her freedom.
Ms. Huang Yulan started to practice Falun Gong in July 1996. She used to have many health problems such as stomachaches, low blood pressure, headaches, anemia, Hepatitis B, etc. But after she practiced Falun Gong, all these problems disappeared within a very short time. She became happier and more broad-minded as well.
Since July 20, 1999, the Chinese Communist Regime led by Jiang Zemin has been viciously persecuting Falun Gong. Ms. Huang went to Beijing to appeal for Falun Gong and to call for justice.
On July 22, 1999, Ms. Huang returned home from Beijing. A few policemen from the Xiaochi city local police station abducted her, interrogated her and locked her into Huangmei County's Public Security Bureau for further interrogation. They tried to force her to write the three statements to give up practicing Falun Gong. She refused to give in, and the police then took her back to the Xiaochi city police station. Eventually, the police had to release her.
In October 1999, Ms. Huang went to Beijing to appeal a second time. She was abducted at the Jiujiang City Train Station of Jiangxi province by three police officers from Xiaochi police station, including Lu Haiao. After one month of abuse, they sent her to the Shayang Forced Labor Camp in Hubei Province.
In the labor camp, the guards did not allow her to sleep and forced her to stand in the scorching sun during the day. They forced her to watch videos that slandered Falun Gong, and forced her to work 18 hours a day with other Falun Gong practitioners. In order to protest the persecution, she started a hunger strike. The prison guards then force-fed her with unknown substances and drugs. She was released after she had been tortured for a year in the labor camp. When she returned home, the police in Xiaochi city monitored her and restricted her freedom.
In June of 2004, a few policemen including You Zhiyou from the Xiaochi City Police Station abducted her when she was shopping in a store and imprisoned her in the Huangmeishan brainwashing center. She managed to escape a few days later.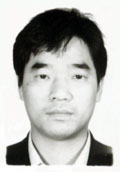 Gui Xunhua (killed by the police in Jiangxi Province), Huang Yulan's Husband
In June of 2005, three policemen including You Zhiyou ransacked her house. At that time, her three children were at home. She questioned You Zhiyou, "Is it a crime that deserves the death penalty if one learns Falun gong? You guys beat my husband to death and left me a widow with three children. And you still come to assault and persecute us. Are you still human?" (report about Mr. Gui Xunhua can be found at http://www.clearwisdom.net/emh/articles/2002/8/24/25700.html)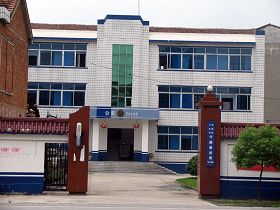 Fenlu Town Police Station in Huangmei County