Pudong New District Court Officials Put Young Analyst on Trial (Photo)
December 04, 2011 | By a Clearwisdom correspondent in Shanghai
Name: Feng Xingji (冯兴吉)
Gender: Male
Age: 29 (Born in 1982)
Address: Unknown
Occupation: Analyst at the No. 31 Heavy Industrial Materials Research Institute
Date of Most Recent Arrest: June 29, 2011
Most Recent Place of Detention: Chuansha Detention Center (川沙看守所 )
City: Shanghai
Persecution Suffered: Detention
(Clearwisdom.net) Officials from the Second Tribunal of the Pudong New District Court in Shanghai tried 29-year-old Mr. Feng Xingji on November 22, 2011.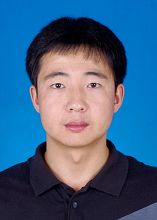 Mr. Feng Xingji
Mr. Feng Xingji, originally from Gansu Province, is an analyst at the Materials Research Institute of No. 31 Heavy Industrial Co., Ltd..
Mr. Feng was arrested by Lu Xiaojun and other officers from the Pudong District Police Department and the Chuansha Police Station on June 29, 2011. It was said that while Mr. Feng was working at the institute, security staff member Ji Chao monitored him the entire time. Currently, he is detained at the Chuansha Detention Center in the Pudong District.
When the court hearing was about to start, the judge suddenly decreed that Mr. Feng's wife, Ms. Liu Juan, could not defend Mr. Feng. Ms. Liu presented Mr. Feng's proxy statement, relevant documents and the legal basis for his defense. Mr. Feng's brother also stood up from the public gallery and asked the judge why he deprived Ms. Liu of her right to defend Mr. Feng. The judge claimed that the court found after reviewing the case that Ms. Liu did not have the right to defend Mr. Feng.
Afterward, the judge asked Mr. Feng's attorney to step outside the courtroom, and then threatened him and ordered him not to enter a not-guilty plea for Mr. Feng. Under the court's pressure, the attorney told Ms. Liu that he could not enter a not-guilty plea as they had previously agreed.
The judge then ordered court police officers to take Ms. Liu away from the defense seat.
The trial had lasted less than 30 minutes when the judge announced that the case would be tried again another day.
Related article:
"Analyst Mr. Feng Xingji from Shanghai Faces Illegal Sentencing"
Persecutors' Contact Information:
Pudong 610 Office: +86-21-58318250
Lu Xiaojun, Pudong District Police Department: +86-21-22045403 (Office), +86-13386281650
Judge Shi Yaohui: +86-21-68541824
Judge Chen: +86-21-38794518 ext. 11111
Please refer to the original Chinese article for the more people in the persecution.