Exposing the Crimes of the Mishan City Brainwashing Center in Heilongjiang Province (Photos)
November 18, 2011 | By a Clearwisdom correspondent in Heilongjiang Province, China
(Clearwisdom.net) Mishan City Brainwashing Center in Heilongjiang Province is located in "Jingpinhu Restaurant" in Sanheqiaobei, Mishan City. It claims to be a "Legal Education School" but in reality, it is a brainwashing center specifically set up to persecute Falun Gong practitioners.
Participants in the brainwashing center include Ma Tingxi, Teng Zhaoshen and Jin Guang from the Mishan City Political and Legal Committee, Yu Xiaofeng from the 610 Office, Wang Kuixiu and Wang Xiaoping from the Political and Legal Committee, Li Gang from the police division, Wang Guijiang from Zhongxin Street Office and supervisors from various residential communities. Wang Xiaoping is the deputy director of the brainwashing center.
Mishan City Brainwashing Center in Heilongjiang Province
Once a target is decided upon, the supervisor of either the local residential or village committee first ascertains the practitioner's location. Then an entire squad is dispatched to seize the practitioner and bring them to the brainwashing center.
A carrot and stick approach is used to "transform" detained practitioners. They are first pressured with verbal persuasion to give up the practice of Falun Dafa. If this fails, then they are verbally abused and intimidated. Subsequently, they are beaten up and finally tortured in order to force them to give up their belief. An officer from the Political and Legal Committee is rewarded with 20,000 yuan for successfully "transforming" a practitioner.
Practitioners are held in a room barely big enough to fit one person. There is a surveillance camera inside, the door is covered with a curtain, and iron bars cover the windows. Every day, practitioners are forced to watch video programs that slander Falun Dafa, and then they have to write a minimum of five articles about their thoughts. Practitioners are detained for at least one and a half months. If it is a couple who practices Falun Gong, then one of them would be seized first and upon release, the other would be arrested.
Since June 18 of this year, this brainwashing center has arrested the following practitioners: Yu Fengying, Xin Jing, Yang Dawei, Fan Guiying, Liu Changlong, Liu Meizhang, Xue Yanrong, Bai Yong, Wang Xiufang, Zhang Wenye, Xing Yuhong and others.
At present, Zhang Wenye and Xing Yuong are still being detained in the brainwashing center. Yang Dawei, who was in good health previously, is now suffering from high blood pressure. After being persecuted for 28 days, Bai Yong had to undergo an operation due to extreme pain from a tumor in her uterus.
Chief perpetrators of Mishan City Brainwashing Center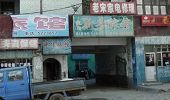 Yu Xiaofeng, head of Mishan City 610 office, a main organizer of the brainwashing center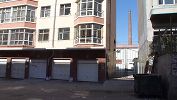 Wang Xiaoping, staff member of Mishan City Political and Legal Committee, deputy director of the brainwashing center



Wang Kuixiu, deputy head of Mishan City Political and Legal Committee, a main organizer of the brainwashing center