Fujin Villagers Stand Up For Family of Falun Gong Practitioners
January 20, 2011 | By a Clearwisdom correspondent from Heilongjiang Province, China
(Clearwisdom.net) Mr. Yuan Yulong, a villager from Zhongsheng Village, Shangjieji County, Fujin City, Heilongjiang Province, his son Mr. Yuan Shoujiang, and his daughter-in-law Ms. Gong Jinfen were taken away by police on December 21, 2010 because they practice Falun Gong. Subsequently, villagers from Zhongsheng Village submitted a joint letter to which more than 95 percent of the residents signed their names. The letter vouches that the three members of Mr. Yuan's family are good people and didn't do anything illegal. They requested the three to be released.
In a previously published article, "Elderly Woman Faints from Grief and Officers Left Her in the Field", it was reported that Ms. Liu Hongzhen, Mr. Yuan Yulong's wife, went to the Fujin Police Department and requested that her son Mr. Yuan Shoujiang be released. Later she fainted from grief. The police officers drove her back to the Zhongsheng Village and left her lying in the -20 C field of snow.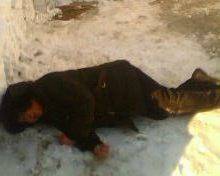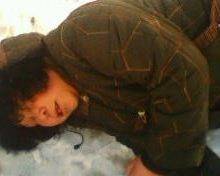 A villager found Ms. Liu Hongzhen in the snowfield and took the pictures with a cellphone
The following is the full content of the joint letter:
"Mr. Yuan Yulong, Mr. Yuan Shoujiang and Ms. Gong Jinfen are from our village (Zhongsheng Village). They belong to the same family. Mr. Yuan Yulong is the father, Mr. Yuan Shoujiang is the son and Ms. Gong Jinfen is the daughter-in-law.
The above three people are upright, honest, kind and hard-working. Mr. Yuan Shoujiang and Mr. Gong Jinfen are well known for filial piety. As a family in Zhongzheng Village, they get along very well with other families. They often offer help to those in need. They always support the village's work proactively.
Those three people were taken away by officers from the Xi'an County Police Station and Fujin Domestic Security Division because they practice Falun Gong at home. They are being held at the detention center.
Mr. Yuan Yulong's wife, in her sixties, and an eighth grader child were left at home. There's no manpower in the household. Two of them don't have any income and it's hard for them to survive. The child will likely be unable to go to school.
Ms. Gong Jinfen's parents are nearly 80 years old. Her father is paralyzed and bedridden. Her mother has a mental disorder. They mostly rely on Ms. Gong Jinfen and Mr. Yuan Shoujiang.
The above facts are true.
We jointly stand for the three of them. We're requesting that those three villagers be released. Only then will the elders be taken care of and the child be able to go to school.
Villagers' committee in Zhongsheng Village
Qi Xingwu, Li Guangchun, Qi Xingquan, Meng Zhaohai, Li Guozhong, Yu Jing, Wang Shurong, Bing Junwei, Zhang Deyi, Meng Xianjun, Qi Xingshuang, Wen Licheng, Guo Huayu, Wang Minsheng, Xu Tiegang, Li Yan, Sun Shuming, Jin Dahai, Jin Dalong, Xu Fengjing, Mu Lichun, Li Chunxi, Li Guangshen, Zhao Hongtai, Zhang Yuhe, Qi Xingwen, Wang Dianquan, Zhang Haixia, Sun Shuyan, Wang Defa, He Shaokui, Wang Hongyi, Mei Lichen, Li Shuren, Li Hongkun, Li Shuliang, Li Hongbo, Pan Yuanhang, Li Hongbin, Han Guoliang, Han Yongjiu, Han Guozhu, Li Guangyou, Li Shubin, Wang Wencheng, Li Wenyun, Wang Jiaxing, Zhang Wenku, Pan Feng, Pan Yuanjia, Li Hongkun, Fu bailiang, Fu Jiancheng, Fu Baigang, Sun Shujun, Sun Weigang, Sun Shuwen, Wang Qingbao, Wang Huaidong, Wang Huaigui, Gao Gui, Li Guohui, Li Shufeng, Li Hongjun, Li Hongfu, Mu Guidong, Mei Lijun, Xu Jun, Gao Yuntao, Fu Ruixiu, Wang Tiandang, Wang Shujun, Li guoling, Li Hua, Li Shuguo. Li shuqiang, Sun Jichang, Wu zhenhua, Sun Shuwei, Li Guangjin, Chen Fengxia, Liu Yonghua, Huang Jicheng, Liu Xuedong, Li Shukai, Zhang Shuqing, Li Shuchen, Sun Weibin, Liu Yingjie, Xu Wuzhu, Liu Tao, Wang Shutian, Li Shujun, Li Changwen, Li Guofeng, Li Guowei "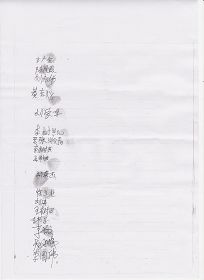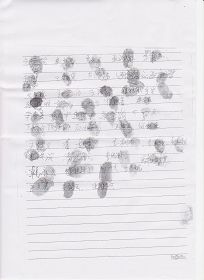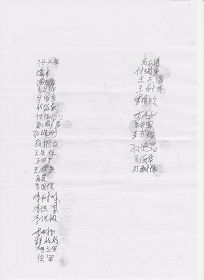 Villagers' signatures