Please Rescue My Wife and Daughter (Photos)
(Clearwisdom.net) Tonight is Christmas Eve. Snowflakes are dancing in the wind. I am all alone at home, a place that used to be warm and full of laughter. My dear wife and daughter, are you still OK?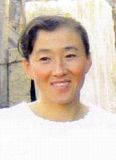 Wife Liu Fengping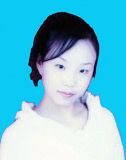 Daughter Wang Dan
My wife is 45-year-old Ms. Liu Fengping. We have been married for more than 20 years. She was an orphan and was raised by her sister. A difficult childhood and life of hardship left her in poor health. She had a severely swollen gallbladder. She felt like a heavy load was always pressing against her chest and she was not able to do any household chores. I liked to smoke and drink and play mahjong. We frequently quarreled. With many diseases and an unpleasant life, she constantly thought about suicide.
Luckily, she learned Falun Dafa in the fall of 1998. It was like being reborn. Her illnesses disappeared She became a joyful and optimistic person and took over all the chores. We had a better relationship.
The good times did not last long. Jiang's regime started to persecute Falun Dafa practitioners in July 1999. Having benefited from Falun Dafa, my wife decided to go to Beijing and appeal for the right to practice it.
On June 26, 2000, she went to Beijing and learned that, to avoid the appeals from Falun Dafa practitioners, the State Bureau for Letters and Calls even removed its office nameplate. She went to Tiananmen Square, where she did the Falun Dafa exercises. She was arrested. Officers from the Huanan County Police Department, including Li Jun from the Politics and Security Office, held her in the Huanan County Detention Center for 59 days. Agents from the county 610 Office extorted 5,000 yuan in "guarantee money" - a prepaid fine if she appealed again.
My mother was then in her 60. My wife was her dearest and most filial daughter-in-law. My mother worried about her day and night while she was in prison. Excessive sadness overwhelmed her. She passed away several months later.
The Jiang regime had all the media defame Falun Dafa. My wife placed printouts in public to clarify the facts about Falun Dafa. She was reported and arrested by officers from the Lishu Township Police Station on December 1, 2003. Officers from the Huanan County Domestic Security Division, including Li Jun, Wang Jingfeng and Chen Yujun, imprisoned her in the Hunan County Detention Center. The officers ransacked our home and seized Falun Dafa books and discs. My wife was handcuffed to a heating pipe. Our daughter tried to free her mother and was threatened with arrest. My wife was held in the detention center for six months.
Our daughter, Wang Dan, was then 16. Officers repeatedly went to her school, the Huanan County Secondary Middle School, to harass her just because her mother was a practitioner. Because of tremendous mental pressure and with her mother in prison, she finally dropped out of school even though she always ranked first or second in the class and her teacher tried to change her mind many times. She worked in the Zhonghua Computer School.
On December 13, 2010, my wife and daughter visited relatives in Hengtoushan in Huachuan County. I lost contact with them at noon. A couple days later I got the heartbreaking news that they had been arrested by officers from the Huachuan County Domestic Security Division and the Hengtoushan Police Station and imprisoned at the Huachuan County Detention Center.
Family members, friends, and I went to the Huachuan County Police Department on December 16. Officers refused to answer our questions and refused to let us visit.
Dong Hongsheng, director of the Domestic Security Division, and Ren Tiejun, political commissar of the division, were in charge. They called in many officers. They were rude to us, threatened us, and even tried to arrest me. I was so disappointed with the behavior of the officers. They were supposed to safeguard public safety, but I did not see any trace of justice or conscience. Instead, their behavior was like that of hoodlums and bandits.
The Chinese New Year is coming. It is a holiday for family reunions. I am thinking about my family and worrying about them every second. I feel great pain and sorrow whenever I think about their suffering in the detention center.
My fellow brothers and sisters, please offer your help so millions of families no longer suffer separation and tragedy. Let's work together to stop the persecution of Falun Dafa practitioners.