Three Falun Gong Practitioners from Jiansanjiang, Heilongjiang Province, Arrested (Photos)
September 03, 2010 | By a Clearwisdom correspondent from Heilongjiang Province, China
(Clearwisdom.net) On August 8, 2010, Falun Gong practitioners Ms. Zhao Fengrong, Zheng Jie, and Zhang Xizeng were arrested by police officers from Jiansanjiang, Heilongjiang Province.
On about August 10, 2010, Ms. Zhao Fengrong from the Third Division, Qixing Farm, Jiansanjiang, was arrested by four police officers. She had been looking after a few children for others in her home. Her family members asked every source they knew where she was and finally figured out that she had been taken to the Qinglongshan Brainwashing Center 100 kilometers away from her home.
Ms. Zhao has been persecuted by the Chinese Communist Party (CCP) many times because she practices Falun Gong. At the end of 1999, she went to Beijing to legally appeal for Falun Dafa, but was arrested and detained in the Qixing Farm Detention Center. In late 2000, she was arrested at her home and held in a detention center. On April 15, 2002, she was arrested again and taken to Qixing Brainwashing Center. During the Beijing Olympic Games in August 2008, she was arrested again and detained in the Qixing Brainwashing Center. The police broke into her home again to arrest her on January 10, 2010, but she was not at home that time.
On August 22, 2010, practitioner Zheng Jie, also from Qianjin Farm, was arrested at home by four police officers and has been detained in the Qinglongshan Brainwashing Center since then.
Practitioner Zhang Xizeng was arrested at work by police officer Zhao Yijun from Qixing Farm and three other officers on the afternoon of August 22, 2010. Afterward, the police drove to Zhang Xizeng's home to pry for information.
At the end of July, CCP Politics and Law Committee Secretary Liu Bo in Jiansanjiang called all of the 610 Office heads to have a meeting in the Qinglongshan Brainwashing Center to implement the persecution of Falun Gong practitioners. Under orders from the Heilongjiang Agriculture and Reclamation Bureau, the Qinglongshan "Law Training Center" was founded in 2010. It was actually a brainwashing center that effectively deprives citizens of their freedom.
The director of the brainwashing center, Sheng, has often threatened the practitioners, saying, "If you do not give up your belief of Falun Gong, we will send you to the external brainwashing center. If you still do not give up your belief, we will sentence you or send you to the forced labor camp. If you use a hunger strike to protest, we will force-feed you and inject you with poisonous drugs. One injection costs 400 yuan, which you will have to pay for." The brainwashing center forced the practitioners to watch videos and look at materials that slander Falun Dafa to try to brainwash them. The director frequently sexually harassed the female practitioners and also threatened them: "If you do not give up your belief, I will strip off all your clothes."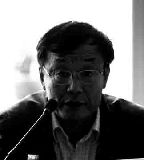 Liu Bo, CCP Politics and Law Committee secretary in Jiansanjiang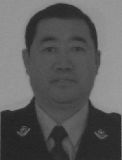 Fang Yuechun, Qinglongshan Brainwashing Center chief, Qinglongshan Farm Public Security Bureau deputy director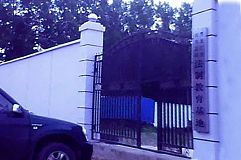 Qinglongshan Law Training Center