Despite Ji Baoshan's Torture-Induced Critical Condition, Hulan Prison Officials in Heilongjiang Province Refuse Medical Parole (Photo)
(Clearwisdom.net) Mr. Ji Baoshan is a Falun Gong practitioner from Daluomi Town, Fangzheng County, Heilongjiang Province. After being arrested at home on January 11, 2009, he was sentenced to five years of imprisonment and sent to Hulan Prison on June 17, 2009. Once a healthy man, he was struggling for life after just one year of incarceration. Even though his family requested medical parole numerous times, prison officials turned them down every time.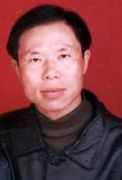 Mr. Ji Baoshan
Police Arrest Mr. Ji Baoshan at Home
Ji Baoshan was working in his yard on January 11, 2009, when a group of five agents from the Fangzheng County Police Department suddenly descended on his home. They included deputy chiefs Zhao Jiaqi and Yu Guangsheng, as well as captain Lu Tongjin, vice-captain Bai Wenjie, and policeman Wang Linchun from the Domestic Security Division. They handcuffed and shackled Mr. Ji. Wang Linchun was the first one inside and ransacked the home. Together they confiscated one computer, two printers, one satellite dish and several bundles of cord, three cell phones, two stereo systems, and Dafa books. The looting greatly frightened Ji Baoshan's two-year-old son, who has since feared strangers. When a neighbor woman tried to comfort the crying toddler, the police drove her away. Since they didn't show an arrest warrant or record what they confiscated, Ji Baoshan's wife Shi Renxue had no idea of how much of their personal belongings were taken away.
When the police were about to leave three hours later, Shi Renxue tried to stop them from taking her husband away. Wang Linchun grabbed her arms so she couldn't move. Ji Baoshan kept saying, "What you are doing to me is a violation of the law. Arbitrarily arresting people is against the law."
Ji Baoshan's Wife Begs for Food and Pleads with Passersby for Help Redressing Injustice
The couple led a simple yet happy life together. However, the arrest of Mr. Ji left the family broken and the home turned upside town. In order to get her husband released, the wife left her two-year-old son with her mother-in-law and brought her two-month-old daughter with her to the Domestic Security Division at the Fangzheng County Police Department on January 13. Initially she was ignored, but on the sixth day, Captain Lu Tongjin unwillingly agreed to let her visit Mr. Ji, on the condition that she cooperate with them to persuade him to write statements promising to give up cultivation. About eight days later, with the Chinese New Year approaching, police department agents forcibly sent Ms. Shi Renxue and her baby girl home. It happened on December 26 of the Chinese lunar calendar. They feared the mother and baby's stay at the police department would damage its reputation.
Since the couple had always been kind to other people, their plight won deep sympathy from their fellow villagers, more than a dozen of whom went to ask for Mr. Ji's release on the ninth day of the Chinese New Year. More than 40 people later signed a petition requesting his unconditional release.
Ms. Shi has never stopped fighting for her husband's release since the 2010 Chinese New Year. Domestic Security Division agents threatened to keep Mr. Ji captive if he refused to give up cultivation. Policeman Wang Linchun said to the wife, "I'd say you divorce him and marry someone else." When she later went to Fangzheng County Government and to the 610 Office, Du Juntang from the Political and Legal Committee said, "It's no use just running around with a baby in your arms. Wait at home for information."
To feed herself during the petition process, Ms. Shi with baby in arms begged for food for two months. She wrote the story of her family's ordeal on a yellow piece of cloth and showed it to passersby.
Mr. Ji Baoshan Sentenced to Five Years at Hulan Prison
Fangzheng County officials covertly tried Ji Baoshan on April 13, 2009, without informing his family, and sentenced him to a five-year term. He appealed to the Harbin City Intermediate Court, only to be told on May 13, 2009 that the original verdict would be upheld. All this happened without his family's knowledge. He was sent to Hulan Prison on June 17, 2009.
Policeman Wang Linchun once tortured Mr. Ji, in an attempt to extract a so-called "confession." When his wife asked Wang why he beat Mr. Ji, he said, "Yes, I beat him. So what? Sue me if you want."
When Ji Baoshan's mother, mother-in-law, and wife went to visit him in the prison on December 22, 2009, he was skin and bones. He had a relapse of tuberculosis that was cured after he began practicing Falun Gong. His body was covered with severely itchy scabies, which preventing him from sleeping. The prison hospital medical personnel didn't have medicine to treat his scabies. His buttocks were red and rotten.
When the family requested medical parole, prison officials simply said he didn't qualify, yet they didn't spell out the eligibility conditions.
The family went to the prison to visit Mr. Ji again on July 10, 2010. This time he kept coughing and spitting a lot of phlegm. Moreover, he had difficulty breathing and speaking. When they asked what was wrong, he answered that he had all-over physical pain, his bottom was oozing fluid, his throat hurt, and he vomited whatever he ate. He also told his family that prison officials ordered him to inform them that they were to pay for his medical examination.
His family received a critical condition notice from the prison on July 27, 2010. They learned that his lungs were perforated, and he had liver damage and a lymph node tumor. When they requested medical parole however, officials turned them down again - saying he was not eligible. The family couldn't understand why and pressed for answers. The officials eventually agreed with their request but imposed a condition - that they must find a workplace to accept him. The family then accompanied prison guards to the Fangzheng County Forest Bureau, to file relevant paperwork. After the family went through a lot of pains to get everything done, officials claimed that certain signatures were missing.
When the family went to the prison again on August 25, 2010, they were told that Mr. Ji's case had been reported to the Prison Management Bureau for approval. They rushed to the bureau where a section chief surnamed Wang indicated that Mr. Ji's medical condition as reported by the prison was not that critical. Moreover, since he hadn't yet served one third of his term, he didn't qualify for emergency medical parole, which was usually reserved for people who were dying.
Mr. Ji's family returned to the prison, asking for copies of all his medical records. Prison hospital director Chen Xingjiang categorically refused their request.
Even now the family has not had a chance to see any part of Ji Baoshan's medical records. Worried about her son, his mother went to the prison hospital again on August 31, but Chen Xingjiang asked his staff to deceive the elderly lady by saying he was out of town.
Hulan Prison: 86-451-57307719, 86-451-57304738
P.O. Box 803, Yaobao Village, Hulan District, Harbin City, 150521
Deputy prison head: 86-451-57304313
Team One of Ward Five: 86-451-57307705
Ward Nine: 86-451-57307105
Ward Eleven: 86-451-57307731
Guards office: 86-451-57307731
Team Seven: 86-451-57307641, 86-451-57307707
Chen Xingjiang, prison hospital director: 86-13258675020
Compiled and translated from
http://www.minghui.org/mh/articles/2010/9/3/229171.html
http://www.minghui.org/mh/articles/2010/7/31/227740.html
http://www.minghui.org/mh/articles/2010/8/9/228124.html