CCP Forces Lawyers Defending Shanghai Jiaotong University Professor to Withdraw from the Case
July 17, 2010 | By a Clearwisdom correspondent from Shanghai, China
Name: Guo Xiaojun (郭小军)
Gender: Male
Age: Unknown
Occupation: University professor
Date of Most Recent Arrest: January 7, 2010
Most Recent Place of Detention: Baoshan Detention Center (宝山警察看守所)
City: Shanghai
Persecution Suffered: Sleep deprivation, home ransacked, interrogation, detention
(Clearwisdom.net) A lawyer for Falun Gong practitioner Mr. Guo Xiaojun was notified on June 25, 2010 by Shanghai Baoshan Court that Mr. Guo would be tried at 9:15 a.m. on July 6, 2010. Mr. Guo was a professor at Shanghai Jiaotong University in the computer science department before he was arrested and tortured for practicing Falun Gong. His family asked three lawyers to appeal for him, but all three lawyers withdrew due to pressure from the Chinese Communist Party (CCP). Mr. Guo is now on his fourth lawyer.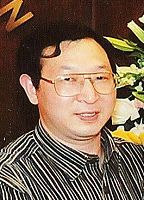 Professor Guo Xiaojun from the Shanghai Jiaotong University Computer Science Department
Mr. Guo Xiaojun was arrested on January 7, 2010 by officers from the Shanghai Baoshang Police Department for practicing Falun Gong. His home was searched and personal property was confiscated, including a laptop computer, MP3 player, and USB drives. When the officers presented their search warrant, Guo's family members noticed that the address on the document was not theirs, and began to ask questions. An officer then took the warrant from them and tore it up. Immediately following, they filled out a new search warrant with their address. Officer Yi Xiaoqian told the family that if they reported this incident to the Minghui website, they would be arrested.
Guo Xiaojun's family hired a number of lawyers after he was arrested. The first lawyer was from Beijing. After he met Mr. Guo, he was contacted by Beijing Justice Bureau officers, who talked with him. Under pressure, he obtained a dissolution to leave his client. Mr. Guo's family then hired another lawyer. After this lawyer encountered much pressure from the CCP, he also resigned. The family then hired a third lawyer. He ultimately resigned due to CCP pressure also. Mr. Guo's family is on the fourth lawyer.
Mr. Guo's family discovered that Guo was being tortured to renounce Falun Gong while detained, and demanded that the Baoshang Procuratorate release him, but soon afterward his family received notice from Shanghai Baoshang Court that Mr. Guo would be tried.
During this time, Guo Xiaojun was detained at the Baoshan Detention Center. He told his lawyer that guards deprived him of sleep for a long time, and threatened that his wife would be arrested and his son would be sent to a far away location. He was forced into writing a statement admitting his "guilt," and ended up developing high blood pressure and losing his eyesight due to the mistreatment.
Mr. Guo's family requested bail for the pending trial because of his health, but were refused. His family also asked Baoshan Court officers to return the personal property that was taken, but the officers refused, citing that the items were related to Falun Gong.
Mr. Guo Xiaojun had previously been illegally sentenced to a five-year term at Shanghai Tilanqiao Prison beginning in August 2000.
Relevant phone numbers:
Baoshan Detention Center:
Supervisor Jin: 86-21-56608111
Baoshan Procuratorate:
Officer Lu: 86-2166862798
Chen Weidong: 86-21-56691990-2305
Baoshan Court:
Judge Xu Minfang: 86-21-56863544
Judge Zheng: 86-21-56604808-3044