Close to Release, Yin Libin Threatened with Transfer to a Brainwashing Center (Photo)
June 11, 2010 | By our correspondent from Liaoning Province, China
(Clearwisdom.net) Mr. Yin Libin from Dalian City is scheduled to be released from Panjin Prison on August 14, 2010. However, a guard threatened him and his family that he would be transferred to Fushun Brainwashing Center because he refused to give up his belief in Falun Gong.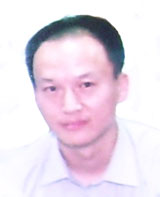 Yin Libin
Yin Libin is 42 years old. He was arrested on August 14, 2007, while he was working at Dalian Xincheng CPA. He was illegally sentenced to three years in prison because he sent two letters to clarify the truth about Falun Gong two years earlier.
Mr. Yin is now in the second group in Panjin Prison. He said that he climbed out of a pile of corpses, but there are no other details about how he has been treated. From reports on the Minghui website (Chinese version of Clearwisdom.net), Falun Gong practitioners refuse to give up their belief have been severely tortured in Panjin Prison.
While Yin Libin is in prison, the lives of his family members are also affected. His father's health is not good. His mother's vision is not good. His wife has had to let her parents-in-law take care of their daughter in a farm village.
Panjin Prison
Warden Song Wangzhong: 86-427-5632100 (Office)