Mr. Li Zhigang Persecuted at the Hulan Prison in Heilongjiang Province (Photos)
March 07, 2010 | By our correspondent from Heilongjiang Province, China
Name: Li Zhigang (栗志刚)
Gender: Male
Age: 38
Address: Baijiabao Residential Area, Nangang District, Harbin
Occupation: Unknown
Date of most recent arrest: February 28, 2009
Most recent place of detention: Hulan Prison (呼兰监狱)
City: Harbin
Province: Heilongjiang
Persecution suffered: Torture, beating, electric shocks, sleep deprivation
Key Persecutors: Wang Liguo, Ma Liang, Yan Xiaoshuang
Defense Attorney: Li Changming
(Clearwisdom.net) Li Zhigang's parents saw their son on January 31, 2010 for the first time since his arrest. The guards wore earpieces and listened to their conversation the whole time. Mr. Li was emaciated and had scars on his neck and hands. When he told his parents that he suffered in prison, the guards took him away after a few minutes.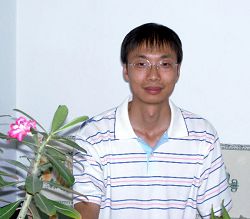 Li Zhigang
Harbin City 610 Office agent Li Shuxin arrested Mr. Li, a Falun Gong practitioner. Also participating in the arrest were Wang Liguo and Hao Xidong, heads of the Nangang District Domestic Security Division. The arrest took place when they and Ma Liang, Li Zhijie and others from Hexing Road Police Station broke into Mr. Li's home on February 28, 2009. They arrested him and seven of his friends, who were visiting him.
Wang Liguo, Zhou Songbin, Han Xiuwen and several other officials from the Domestic Security Division and from the Harbin 610 Office took Mr. Li to an undisclosed location in rural Jiangbei on March 8, 2009, where they brutally tortured him to force him to "confess" crimes. They shackled him to a metal chair, and then yanked his arms upward from behind until he was sweating profusely from pain. They poured mustard water into his nostrils and beat and kicked him. He was taken to a detention center after three days of torture.
Nangang District Court head judge Yan Xiaoshuang, under instructions from the 610 Office, sentenced Mr. Li to five years in prison. Hexing Road Police Station head Ma Liang took possession of Mr. Li's private van and has been using it for his personal use.
Mr. Li's parents went to Ma Liang many times and asked for the return of their son's van. Ma Liang told Mr. Li's mother, "We have to make written records if you want your van back." He also said the van was in the police garage, yet Mr. Li's father once saw his son's van, with tag number L16B99, being driven on the road. The persecutors refused to cooperate with any attempt to produce written records.
Mr. Li's family hired Beijing lawyer Li Changming but court officials pressured him not to defend the practitioner, and forbade him to meet with his client or have access to relevant legal documents.
The Nangang District Court held a trial on October 30, 2009. Mr. Li Zhigang's parents were the only non-officials allowed to sit in, but Fan Xiangrui and Shan, officials from the Nangang District Domestic Security Division, sat to their left and right the entire time. The court's front gate was locked the whole day. While Mr. Li's lawyer defended him in court, officials Yan Xiaoshuang and Song Chengzhang cut him off numerous times. Prosecutor Wang Baolong from the Nangang District Procuratorate alleged charges against Mr. Li, and his lawyer repudiated the claims according to the law. Prosecutor Wang Baolong said less than five sentences during the entire trial. Head judge Yan Xiaoshuang and judge Song Chengzhang could not repudiate Mr. Li's lawyer.
Despite the absence of incriminating evidence, Mr. Li Zhigang was still sentenced to five years in prison, and his family informed the lawyer of their decision to appeal. Nangang District Detention Center head Sun Wei, badge number 018169, and court officials created difficulties and made it impossible for the lawyer to meet with Mr. Li, which prevented the defendant from signing a consent form to appeal the verdict, meaning he was deprived of his right to appeal.
On December 9, 2009, Mr. Li Zhigang was taken to Hulan Prison in Heilongjiang Province, where the guards barbarically beat him, shocked him with electric batons and did not let him sleep for five days. His parents went to visit him at the prison on January 24, 2010. Having completed the visitation permission process, Mr. Li's mother went to the window and made inquiries. The officer on duty made phone calls to his superiors and told her, "He is a Falun Gong practitioner. You can't see him unless he agrees to reform."
The mother refused to leave, went back to the receptionist's window in the afternoon and begged to see her son. The officers looked at her with sympathetic eyes but could not do anything. One officer told her to go to the 610 Office. She went to the prison office again on January 28, 2010 and was received by an officer who eventually agreed to let the family see Mr. Li on January 31, 2010. An officer listened to the entire conversation during their meeting while other detainees' visitors' conversations were not monitored. After only a few minutes, the officer, who refused to give his name, took Mr. Li away.
Li Zhigang's mother had briefly met with her son at the Nangang District Detention Center on December 9, 2009, the day he was transferred to the Hulan Prison. He was greatly weakened from torture in the prison when she saw him a month later and he had obvious scars and bruises on his hands and neck.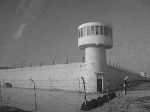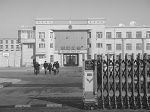 Hulan Prison
Hulan Prison 610 Office
Zhao Weidong, Education and Reform Section head: 86-13766907330 (Cell)
Chen Weiqiang: 86-13159851233 (Cell), 86-451-57304797 (Home)
Ma Liang, Hexing Road Police Station head in the Nangang District: 86-13091881123 (Cell)