Shen Yun Continues to Impress in South Korea (Photos)
(Clearwisdom.net) Audiences in Daegu, South Korea continued enjoying the Shen Yun Performing Arts New York Company's performances over the weekend, February 27 and 28, 2010. Among those in attendance were Ms. Ju Jung Wha, a renowned Korean traditional dancer, Ms. Park Youn Jin, a dance professor at the Catholic University of Daegu, and Professor Kim Eun Sung from the Department of Applied Music at Baekseok University.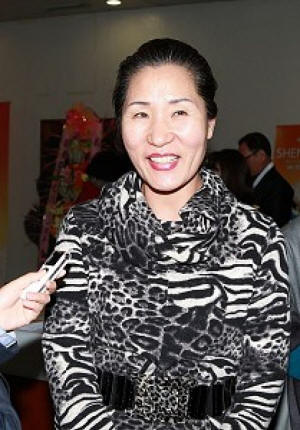 Ms. Ju Jung Wha brought many friends to the show.
Ms. Ju Jung Wha was so moved by the performance last year that she brought friends with her this year and planned on coming to a second showing with more friends. As a dancer who performed overseas quite often, she understood the challenges associated with traveling with an orchestra, Ms. Ju said, "It is not easy for a dance group to perform overseas, let alone perform overseas with a live orchestra. When performing overseas, we usually used the music from a CD, but Shen Yun performs with a live orchestra. It has left an unforgettable impression on me."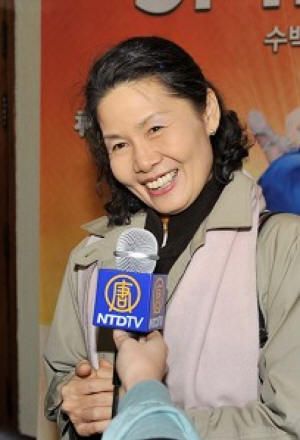 Ms. Park Youn Jin was impressed by the history.
Ms. Park Youn Jin said, "I am surprised by the scale and magnificence of Shen Yun's Performance. I am moved by its overwhelming power. I feel very pleased and grateful that I have the fortune to watch the show." Because of her familiarity with the dance world, she frequently sees performances that reflect the divine world, and she too holds this mindset for her own performances. "However, I have never seen a performance as majestic as Shen Yun. Such a performance would be impossible for regular dancing artists without great support. Based on the scale of the performance I saw today, I can feel that Shen Yun is a very extraordinary art group." Ms. Park also recognizes the importance of preserving history for future generations, saying "I hope Shen Yun can perform on stage continually and endlessly. The younger generations don't quite understand the ancient cultures. As a result, their skills of incorporating tradition into dancing movements to express its inner meaning are restricted. I hope Shen Yun can pass down history and good paradigms for the future generations."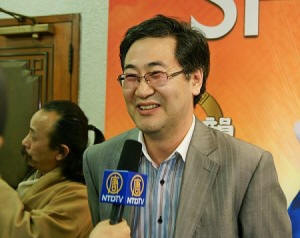 An exuberant Professor Kim Eun Sung
Professor Kim Eun Sung was elated after seeing Shen Yun perform, and wished that the performance would continue all night. He said, "This is the first time for me to see this type of performance and this is the best I have ever seen." He was so excited by all of the new technology he saw and wished to produce a similar show. Finally, he said, "The more you watch Shen Yun's performance, the more excited and interested you get. School is starting soon. I definitely will introduce Shen Yun to my students. Next time when Shen Yun comes, I'll surely come again and recommend them to see the performance."
Sources:
http://theepochtimes.com/n2/content/view/30632/
http://theepochtimes.com/n2/content/view/30634/
http://theepochtimes.com/n2/content/view/30591/