Details Surrounding the Death and Torture of Mr. Jiang Bingzhi at Suihua Forced Labor Camp (Photo)
March 26, 2010 | By a correspondent in Heilongjiang Province, China
Name: Jiang Bingzhi (姜秉志)
Gender: Male
Age: 59
Address: Changfa Village, Shiquan Town, Beian City, Heilongjiang Province
Date of Death: August 26, 2009
Date of Most Recent Arrest: September 22, 2008
Most Recent Place of Detention: Suihua City Forced Labor Camp (绥化市劳教所)
City: Suihua
Province: Heilongjiang
Persecution Suffered: Illegal sentencing, imprisonment, electric shock, sleep deprivation, beatings, other torture
(Clearwisdom.net) Mr. Jiang Bingzhi was sent to the Suihua City Forced Labor Camp in October 2008, where he was savagely tortured and left at the brink of death in August 2009. Labor camp officials then notified his family to come see him at the Beian Hospital, the first visit since his arrest. His family saw bruises on his legs. Mr. Jiang died a few days later on August 26, 2009.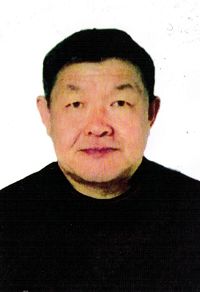 Mr. Jiang Bingzhi
Mr. Jiang Bingzhi lost control of his arms and legs in early June 2009, was slow to react, and suffered from bouts of paranoia after prolonged torture and other gross abuse. He was roughly examined at the hospital in the labor camp, but the result is unknown, and labor camp officials didn't address his situation. Since he couldn't move about freely, two inmates were ordered to drag him up and down the stairs while the officials beat and kicked him. The officials also accused him of feigning illness.
His condition worsened in mid-July 2009. Officials gave him ginseng tablets until the end of the month. As he continued to deteriorate, the officials took him to the city hospital for an examination, and upon returning from the hospital, claimed he was well. However, one guard commented secretly, "It appears he is suffering from atrophy of the cerebellum."
Division head Shi Jian and guard Bi Fei often pressured Falun Gong practitioner Jiang Bingzhi to renounce his belief. They ordered head inmate Sun Maokun, a 39-year-old felon from Anda City, to hurt Mr. Jiang even more violently, on top of his old injuries. Group head Shi Jian ordered several people to drag Mr. Jiang Bingzhi to the office one day in August 2009. Blood oozing from Mr. Jiang's mouth was a clear indication that they had again savagely beaten him. A similar incident took place on a different day, when deputy division head Lian Xing and group head Shi Jian ordered officials to carry Mr. Jiang to the office, since he could no longer walk. They shocked him with electric batons. He was incontinent, leaving a trail of urine in the hallway and the cell to which he was later taken.
Mr. Jiang lost bladder and bowel control around mid-August 2009, resulting in frequent bedwetting. Inmate Sun Maokun beat and cursed him even more viciously, and denied him food and water, as well as contact with other practitioners. Mr. Jiang could only take two sips of water when he was fed the ginseng tablets. He lapsed into a coma, probably from dehydration, malnutrition and torture. One night inmate Sun Maokun said, "Official Shi Jian said we should let Mr. Jiang disrobe himself before he goes to sleep at night, and if he can't do it, he'll just sleep on the floor." He slept on the icy mosaic floor that night.
One night while Mr. Jiang was sleeping on the floor Sun Maokun said, "Why should people like you be alive? You should just drop dead." He kicked Mr. Jiang's side, which caused him great pain. He drew a breath with much difficulty and moaned after a great while.
Mr. Jiang went into a deep coma on August 19, 2009. His pupils were dilated and his facial muscles relaxed. He did not respond to external stimuli. Despite his condition, the officials and inmates held him up to make him sit against the bed, but he could not maintain the posture. He fell down and his head slammed against the floor tiles. This was repeated three times.
When guard Jin Qingfu saw Mr. Jiang on August 21 at the beginning of his shift, he whispered to official Shi Jian and said that Mr. Jiang was in critical condition. The guards waited until that afternoon to take him to the labor camp hospital, and later to the city hospital, but the doctor said he was beyond medical treatment. The officials then told his family to take him home. As mentioned above, he died several days later.
Main perpetrators: Inmate Sun Maokun, Shi Jian, a group head at Division 1, and Liang Xing, deputy head of Division 1.