CCP Futilely Tries to Discredit High School Student's Personal Experience Overcoming Cancer after Practicing Falun Gong (Photo)
March 26, 2010 | By Canghai
(Clearwisdom.net) Recently, we published an article about 16-year-old high school student Qu Jianguo in Laishui County, Hebei Province: "High School Student Survives Bone Cancer after Practicing Falun Gong" (http://www.clearwisdom.net/html/articles/2010/3/15/115355.html). Beijing Jishuitan Hospital physicians diagnosed Jianguo with bone cancer on August 23, 2009, and he underwent chemotherapy at Beijing's Shuili Hospital. The treatment left him in terrible pain and ultimately proved to be ineffective.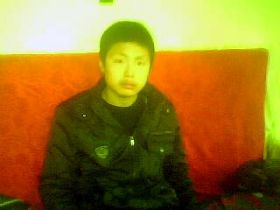 Jianguo's father went everywhere to borrow money for his treatment, and his school collected donations on his behalf. All in all, his family spent 150,000 to 160,000 yuan before giving up and taking him home on October 29, 2009. Following the advice of two relatives who are Falun Gong practitioners, Jianguo took up the practice. Miraculously, he quickly recovered. He is now able to walk about normally, and his hair has even grown back.
Following his amazing recovery, Jianguo wrote down his personal account and sent it to the Minghui/Clearwisdom website, hoping that more people would read about it and benefit like he did. This was a heartwarming story for all involved.
Unfortunately, this did not go unnoticed by the Baoding City 610 Office, charged with the persecution of Falun Gong. Afraid that this account would contribute to increasing popularity for Falun Gong, the local authorities ordered the Laishui County 610 Office, police officers, and even the officials at Jianghuo's school to launch an investigation into his story, hoping to discredit it. The pressure they have applied has gotten to a point where Jianguo's family is refusing to receive any visitors.
To most reasonable people, Jianguo's account is a straightforward one, and he has no reason to lie. His dire situation was well known in the local community, especially given the efforts of his family and school to help raise money for his treatment, and his amazing recovery could hardly be faked. One might question why the Chinese authorities would bother to launch a pointless investigation like this, but this is consistent with their past behavior of ignoring first-hand testimony to pursue their agenda.
As far back as May 1998, before the persecution started, the State Sports General Administration had conducted a wide-ranging survey of Falun Gong practitioners in May 1998. A panel of medical experts interviewed 12,553 Falun Gong practitioners in Guangdong Province. The survey results showed that the overall effective rate for improving health was 97.9%. Much like Jianguo, each of the interviewed practitioners had no reason to lie and simply shared their personal experiences. Despite these findings, less than a year later, the Chinese Communist Party launched the brutal persecution against Falun Gong.
This investigation provides a telling glimpse into where the Chinese authorities stand in relationship to the welfare of their citizens. In most societies, when a young boy overcomes a lethal disease, it is a cause for celebration, and rightfully so. In today's China, however, the government's first reaction is to mobilize three different organizations to intimidate the family and try to discredit the story. What is it, exactly, that the CCP is afraid of?