Henan Province: Two Practitioners Sentenced in Puyang City (Photos)
February 25, 2010 | By our correspondent from Henan Province, China
Names: Jiang Zhaofang (蒋照芳), Ju Lili (巨黎黎)
Gender: Both female
Ages: 45 and 46
Address: Unknown
Occupations: Accountant (Ms. Jiang) and employee (Ms. Ju) at Oilfield Training Center
Date of Most Recent Arrest: May 17, 2009
Most Recent Place of Detention: Xinxiang Women's Prison (新乡女子监狱)
City: Xinxiang
Province: Henan
Persecution Suffered: Electric shock, sleep deprivation, forced divorce, home ransacking, brainwashing, illegal sentencing, forced injections/drug administration, beatings, solitary confinement, extortion, fired from workplace, mental hospital stay
(Clearwisdom.net) Falun Gong practitioners Ms. Jiang Zhaofang and Ms. Ju Lili, both employed at the Zhongyuan Oilfield in Puyang City, were arrested on May 17, 2009, while posting flyers exposing the persecution of Falun Gong. Police officers Zhao Deying, Zhang Songping, and Zhao Tongxin took them to the Puyang Detention Center. Hualong Court in Puyang City officials sentenced Ms. Ju to four years in prison and Ms. Jiang to three years in a covert trial on July 16, 2009. The pair was sent to the Xinxiang Women's Prison on January 16, 2010.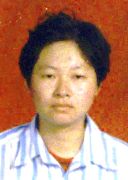 Ms. Jiang Zhaofang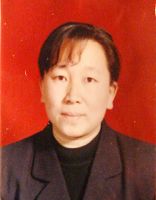 Ms. Ju Lili
Ms. Jiang Zhaofang, 45, worked in the oilfield's accounting department. Ms. Ju Lili, 46, was employed in the Oilfield Training Center. Following their arrests on May 17, 2009, the police ransacked their homes and confiscated their computers, printers, and other printing equipment, along with more than 30,000 yuan in cash. Both have suffered abuse and mistreatment in mental hospitals and forced labor camps ever since the onset of the persecution in 1999.
Hualong District public prosecutor Zhang Baosheng and Li Na brought charges against them on July 3. Longhua Court officials sentenced them to prison terms on July 16. Head judge Li Chunyang, judge He Fengying, acting judge Liu Jiangtao, and Secretary Cheng Limin were present during the sentencing.
Ms. Ju's appeal was denied on November 20, 2009, and her lawyer's defense was completely ignored. Li Ruiting, He Yanli, and Li Quanjie from the Intermediate Court played key roles in denying the appeal.
Ms. Jiang Zhaofang's Suffering
Ms. Jiang had multiple illnesses prior to the practice of Falun Gong. Her efforts to seek medical treatment were by and large unsuccessful, but all her illnesses were cured as soon as she practiced Falun Gong.
After Falun Gong was banned on July 20, 1999, Ms. Jiang spoke out against the persecution and was severely persecuted. She was sent to a 610 Office brainwashing center several times and to a mental hospital affiliated with the Zhongyuan Oilfield.
To send Ms. Jiang to a mental hospital, 610 Office agent Han Qing went to her workplace and coerced her colleagues to perjure themselves. The 610 Office people then sent her to Xinxiang Mental Hospital for remaining steadfast in her belief, based on fabricated evidence. She was held there for nearly a year and suffered from horrendous mistreatment and the effects of harmful medication. She refused to take drugs for mental illness, so hospital staff forcibly fed her drugs through her nostrils. They also injected her with drugs that harm the central nervous system and made her lose consciousness. She also suffered from high voltage electric shock that severely burned her skin. Her elderly parents repeatedly requested to see their daughter but were turned away each time. Her employer also compelled her to terminate her employment seniority with a buy-out. Her husband divorced her under pressure.
Zhongyuan Oilfield Police Department agents arrested Ms. Jiang in May 2005 for speaking with people about Falun Gong. Her captors sent her to Zhengzhou City Forced Labor Camp for 18 months, a decision that was approved by Puyang City Forced Labor Committee. While at the camp, she experienced torture and witnessed the guards torturing other practitioners. She wrote a protest letter to the camp leaders. Her letter angered female guard Jia Meili, who locked Ms. Jiang into a cold and damp solitary confinement cell that lacked a bed. She had to sleep on the icy cold concrete floor. The guards told drug offender inmates to abuse her. The criminal inmates grabbed her hair and slammed her head against a wall; they also punched and kicked her while cursing.
The long-term torture severely damaged Ms. Jiang's health. She could neither walk nor sit for a time and was crippled and emaciated when she was finally released.
She was arrested again, this time on October 8, 2007, and transferred to the Puyang City Detention Center following 15 days in the Hangpu Detention Center. The guards made her to do hard labor more than ten hours daily. She had an open sore on one of her legs, discharged bodily fluids with a strong odor, and could barely walk. Guards had little sympathy for her and often insulted her with curses. On October 24, though she was doing hard labor outside a forced labor camp, officials formally handed her another 18-month term of forced labor.
Ms. Jiang was coerced to write a "promise statement" during the recent court trial, but she was still sentenced to a three-year prison term.
Ms. Ju Lili's Suffering
Ms. Ju became a Falun Gong practitioner in May 1997. Reading Zhuan Falun, the profound principles convinced her completely.
Ms. Ju suffered from severe depression prior to the practice. A variety of efforts to seek medical treatment were unsuccessful. She often cried when she felt there was no hope. Whenever people asked about her life she often answered, "I am not sure, because I do not know the meaning of life." Her outlook on life changed completely after she became a practitioner. Her life was full of joy. The depression she suffered from since age 16 had completely vanished.
After Falun Gong was suppressed in July 1999, Ju Lili made three trips to Beijing to appeal for the right to practice. Her home was ransacked seven times; she was sent to a brainwashing center six times; she was detained five times; and she sent to a labor camp twice-- once for two years and the other time for three years.
Ms. Ju was incarcerated at the Puyang Detention Center in October 2000. Oilfield police officers sent her to Xinxiang Mental Hospital. While there, she often took care of her cell mates, many of whom could not care for themselves. A young woman with mental illness did not know how to eat or use the toilet. Ms. Ju took care of this woman. The woman's father witnessed her kindness towards her daughter and told her, "Falun Gong practitioners are good people. You have been victimized by the government."
Ms. Ju was made to watch the "self-immolation" hoax via a CCTV broadcast on January 23, 2001. She knew right away it was a lie and pointed out four major discrepancies in the TV program. Her sound judgment and logic disappointed police department agents and those from the 610 Office. They demanded the hospital increase the drugs they made her take. She lost consciousness following injections with a large dose of unknown substances. The guards force-fed her more drugs orally. She was comatose for four days. On the fifth day they awoke her with electric shock. She felt very ill. Her teeth were loose, she had stomach bleeding, she felt pain in the kidney and liver area, she had all-over edema, she lost her bladder control; and she had bleeding under her eyes and a bitter taste in her mouth.
When Ms. Ju asked the doctors why she was forced to take drugs they answered, "We have no choice in the matter. Our boss told us to do what the 610 Office agents said." She was healthy before being force-fed drugs, and her face was rosy, but her face turned yellow and swollen once she was administered these drugs. The father/agriculture technician whose daughter Ju Lili helped said with tears in his eyes, "God forbid that good person should be tortured like this!" Following his daughter's release, he called Ms. Ju's parents to see if she had returned home.
Han Qing from the 610 Office exerted huge pressure on Ms. Ju's husband to divorce her, although they had always been a loving couple. Finally, her husband gave in to the pressure and filed for divorce. Longhua District Procuratorate returned her case to the oilfield police, and it was dismissed. But the oilfield police and 610 Office agents did not give up and subjected her to two years of forced labor. Zhengzhou Women's Labor Camp officials refused to accept her because of her poor health. The 610 Office had to handle the case as "labor camp in absentia."
The oilfield police extorted money twice from Ms. Ju's family; the first time 5,000 yuan, then 7,000. They also instructed her employer to withhold her salary. Some months she received less than 100 yuan (about USD $15), making her life extremely difficult.
Hualong District police arrested her when she spoke with people about the persecution on January 2, 2005. She was subjected to three years of forced labor and sent to Zhengzhou Women's Labor Camp. She was forced into a small, dark cell for six months, sleeping on the concrete floor. This was a solitary confinement cell dedicated to punishing practitioners who refused to "reform." It was dark, damp, and poorly ventilated. In the winter the room temperature was below freezing. Ms. Ju was detained there two additional times. She did not see sunlight for over a year and had no contact with others. Due to the toxic drugs she was compelled to take earlier while at the mental hospital, her health was severely compromised. She now suffered from severe blood loss and often lost consciousness. Her blood pressure was as low as 30-50, and her hemoglobin was extremely low (about 5 grams).
Ms. Ju experienced and witnessed various means and techniques that the guards used to persecute practitioners during her three years in a labor camp. The officials designated drug offenders to follow practitioners 24 hours a day and let them beat and insult practitioners, deprive them of sleep, forge the three statements to exaggerate their "achievements" to their superiors, not let practitioners purchase food, assign extra work quotas to faithful practitioners, and put them into solitary confinement. One drug addict told Ms. Ju, "I treated you (and other practitioners) fairly because I knew you were all good people. I did not do what the guards told me to." She admitted she used violence on others before. She also confessed that, following the guards' orders, she adjusted the clock so that the practitioners would go to sleep one hour later and wake up one hour earlier. These practitioners only got three hours of sleep every day.
Phone numbers of responsible people:
Sha Qijun, Zhongyuan Oilfield Party secretary: 86-393-4733366 (office), 4819299, 4861693 (home); 86-13603835009, 13603835001 (cell)
Han Qing, Oilfield 610 Office: 86-13503935126 (cell), 86-393-4826526 (home)
Zhang Zhonghua, Oilfield 610 Office: 86-13333937550 (cell)
Zhu Yanqun, Oilfield Police Department: 86-13839257775 (cell), 86-393-4771698 (office)
Sang Hu, Oilfield police: 86-13803934516 (cell)