Three Dafa Practitioners in Shenyang City Facing Illegal Trial (Photos)
February 17, 2010 | By a Minghui correspondent from Shenyang City, Jilin Province
(Clearwisdom.net) Kangping County People's Court in Shenyang City, Jilin Province, decided to put three Dafa practitioners, Ms. Wang Jinfeng, Mr. Wang Xuekun and Mr. Li Xiaoping (also called Li Xueping) on trial. Two Lawyers hired by Ms. Wang Jinfeng and Mr. Li Xiaoping's family members are now officially involved in their case.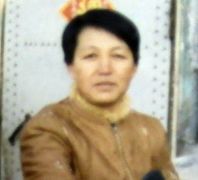 Wang Jinfeng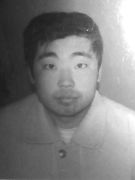 Li Xiaoping
Course of Events:
On November 12, 2009, Jiang Lijun, commander of the Kangping County Domestic Security Division in Shenyang City, and Fang Xuefei, director of the Kangping County Xiaochengzi Police Station led several policemen and broke into the homes of Ms. Wang Jinfeng, Mr. Wang Xuekun and Mr. Li Xiaoping. With out showing any identification, the police arrested these three Dafa practitioners, ransacked their homes, and took away their computers, printers and other personal property.
Ten days passed since the three practitioners' arrest, and the policemen still did not send any detention statements to their families. Their families went to Kangping County Domestic Security Division asking for their whereabouts. Nevertheless, upon arrival, commander Jiang Lijun refused their request to see their loved ones. He told them that Ms. Wang Jinfeng was detained in Shenyang City No. 1 Detention Center. When the family members called the detention center however, the personnel told them that there was no such person.
Ms. Wang's family then hired two lawyers from Beijing to defend Ms. Wang. On November 26, together with the two lawyers, Ms. Wang's family went to Kangping County Domestic Security Division to talk with Jiang Lijun once again. This time he told them that Ms. Wang was currently under criminal detention. Ms. Wang's lawyers requested to see her, but Jiang Lijun told them that the rules were that no one could see her. When the lawyers asked him where these rules came from, Jiang Lijun couldn't answer this question. The lawyers then said: "According to the Ministry of Public Security, after 24 hours, we can see the person arrested. According to the Law of Advocate, we can see the person arrested immediately after he or she is arrested." Jiang couldn't say a single word. So he asked the lawyers to come back at 1:30 p.m., and he drove to Kangping County Police Station and the 610 Office, asking for instructions. When the lawyers arrived at 1:45 p.m., Jiang refused to talk with them, using the excuse that the lawyers were not on time and that he needed to leave for a meeting.
The lawyers called Jiang Lijun and Fang Xuefei for the detention statement. However, both of them tried to weasel out of the responsibility by lying, claiming that the statement papers were with the other person. Later, Jiang Lijun said: "Wang Jinfeng's case involves national security, so we cannot let people see the detention statement."
On December 3, the arrest of the three practitioners were approved by the Kangping Procuratorate.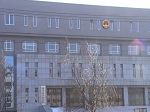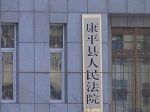 Kangping County People's Court, Shenyang City, Jilin Province
Zhang Zhijun: Public Prosecution Section Chief, Kangping County Procuratorate (Procurator of this case), 86-13940308733(Cell)
Fan Bin,chief judge of criminal court, Kangping County People's Court: (chief judge of this case, and was involved in other trials of Dafa practitioners), 86-24-27349833(Office), 86-13700032023(Cell)
Guo Tuxin, President of Kangping County People's Court: 86-24-27349801(Office), 86-24-86274793(Home), 86-13700019980(Cell)
Cui Chengxiao, Vice president of Kangping County People's Court: 86-24-27349803(Office), 86-24-87110177(Home), 86-13897950077(Cell)
Jiang Lijun: commander of Kangping County Domestic Security Division: 86-24-87342670(Office), 86-24-87340882(Home), 86-13609833284(Cell)