Mr. Wang Zechen, a Retired Prosecutor with the Beijing Procuratorate, Sentenced to Eight Years in Prison
October 18, 2010 | By a Clearwisdom correspondent from Beijing, China
Name: Wang Zechen (王泽臣)
Gender: Male
Age: 69
Address: Tongzhou District, Beijing
Occupation: a retired prosecutor at a subdivision of Beijing Procuratorate
Date of Most Recent Arrest: 2009
Most Recent Place of Detention: Qianjin Prison (前进监狱)
City: Beijing
Persecution Suffered: Illegal sentencing, imprisonment, deprivation of pension
(Clearwisdom.net) Mr. Wang Zechen was a prosecutor at a subdivision of the Beijing Procuratorate. Sometime after he retired, he was sentenced to eight years in prison for practicing Falun Gong. He is being detained at Qianjin Prison in Beijing.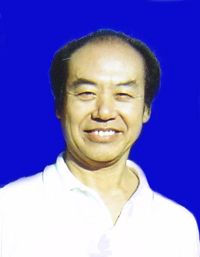 Mr. Wang Zechen
Mr. Wang Zechen, 69, is a resident of the Tongzhou District of Beijing. He is kind and honest and worked diligently before retiring from the Beijing Procuratorate with commendation as an excellent prosecutor.
In 2009, he was arrested in Beijing and sentenced to eight years in prison the following year.
Mr. Wang was very healthy before his arrest. After many months of imprisonment, however, he became weak and his hair turned grey. During his imprisonment, he has been sent to a hospital for about 45 days as a result of ill-treatment in prison.
After he was sentenced, his former employer stopped paying him his pension.
Please share any information you may have about Mr. Wang's situation.