Sales Manager Secretly Locked Up in a Forced Labor Camp (Photo)
Name: Yu Yang(于洋)
Gender: Male
Age: 33
Address: Unknown
Occupation: Sales Manager, Leman Company
Date of Most Recent Arrest: July14, 2009
Most recent place of detention: Shenxin Forced Labor Camp (沈新劳动教养院)
City: Shenyang
Province: Liaoning
(Clearwisdom.net) (By a Correspondent from Shenyang City) On July 14, 2009, practitioner Yu Yang, 33, was secretly arrested by the national security police in Tiexi District, Shenyang City, because he practices Falun Gong. He was jailed in Zhangshi Brainwashing Center, transferred to Shenyang Jail, and finally, without going through any legal proceedings, secretly put into Shenxin Forced Labor Camp.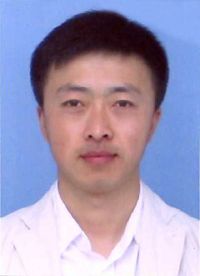 Practitioner Yu Yang
Mr. Yu Yang was a sales manager at the northeastern Chinese office of Leman Company, a U.S. based company. Through cultivating in Falun Dafa, he became more kind, earnest, and diligent and had won many awards. In June, the president of the company in Beijing awarded him with a notebook computer, which was later seized by the national police when he was arrested. The business he was in charge of also came to a halt, and the company was very worried.
After Mr. Yu's arrest, his family did not know where he was taken to. Both Tiexi National Police, and the local police would not reveal his whereabouts. His family tried every way they could to find him. His mother was exhausted from the stress and lost twenty pounds in a few days. His father, who was recovering from a stroke, was pushed around by the police at the Zhangxi Brainwashing Center.
Recently, when the family members went to the jail to deliver clean clothes, they learned that he was no longer there. The jail, under the direction of Tiexi National Security Squadron, would not tell them where he was taken to. The family called national security policeman Cao Fengjun. Initially he refused to reveal anything, but later he told them that Mr. Yu has been sentenced to 21 months of forced labor, and was jailed in the Shenxin Forced Labor Camp.
Contact information:
National Security Squadron of Tiexi Police Department in Shenyang City
Telephone: 86-24-25850233
Captain: Liu Qing
Policeman: Cao Fengjun
Tiexi District Political and Justice Directory (Tiexi District 610 Office)
Chief: Zhang Wei (male, 44): 86-24-25842329 (Office)
Shenxin Re-education Center in Shenyang City
Shenxin Re-education Center Director and the Party Secretary: Liu Jing
Deputy Director: Ni Chunli, Zhao Quan
Ward I, Shenxin Re-education Center, Warden: Yu Wenpo: 86-13322450898(Cell)
Captain: Chen Wei, Xia Cheng, Wei Maojin, Ma Zhigang, Shi Lei, Captain Gao