Canadian Member of Parliament: "Canadian Government Should Pay More Attention" (Photos)
May 01, 2009 | By Minghui reporter Wang Mei
(Clearawisdom.net) On April 26, Falun Gong practitioners held a series of activities in front of the Vancouver Art Gallery, commemorating the April 25 Appeal.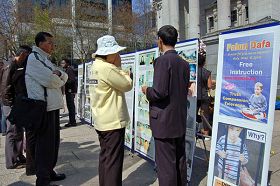 People read the truth-clarifying materials.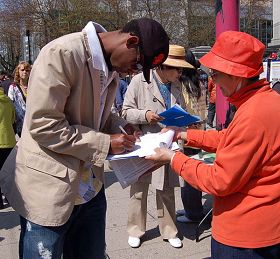 Abbulnoor Mfinanga signs the petition to support Falun Gong.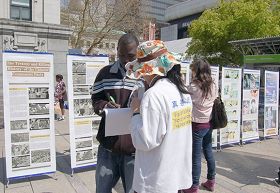 Orabraise signs the petition.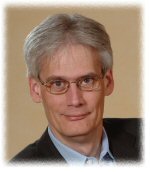 Bill Siksay, a Canadian Member of Parliament
Bill Siksay, a Canadian Member of Parliament, was invited by the organization Canadian Students for Darfur to give a speech at their rally in front of the art gallery. He saw Falun Gong practitioners having their own human rights activity, so he wanted to give a speech at the Falun Gong activity as well to express his support.
Mr. Siksay said that it is unacceptable that thousands of people have been persecuted for their belief and for doing gentle exercises. Using the investigation report by David Kilgour and David Matas as an example, he talked about how brutal and severe the persecution of Falun Gong is. He said that the Canadian government should pay more attention and help to stop it.
A young Chinese man signed his name on the petition. He said: "I don't believe those lies." He came to Vancouver two years ago, and learned the truth about the persecution of Falun Gong. He hopes that the persecution will stop soon and practitioners can freely do the exercises in China. He talked to practitioners for a long time and asked many questions.
Abbulnoor Mfinanga came from Tanzania. He likes the freedoms in Canada, and feels sad about the persecution. He expressed that more people should come out and help; it is time to change the situation. He praised practitioners' peaceful movements, which benefit the whole world.
Orabraise is from Uganda. After viewing the truth-clarifying display board, he signed the petition. He said that everybody should stand up for those who are being tortured, and the United Nations should take action to help. He said he is also a victim of totalitarianism, so he empathizes with and supports Falun Gong.