Mr. Huang Lizhong Dies in Detention after Years of Persecution (Photo)
Name: Huang Lizhong (黄立忠)
Gender: Male
Age: 48
Address: Lianshan District, Huludao City
Occupation: Unknown
Date of Death: October 25, 2009
Date of Most Recent Arrest: February 25, 2008
Most Recent Place of Detention: Panjing Prison in Liaoning Province (辽宁省盘锦监狱)
City: Panjin
Province: Liaoning
Persecution Suffered: Imprisonment, extortion, electric shock, publicly paraded in handcuffs and shackles, beatings, brainwashing, forced labor
(Clearwisdom.net) (By a correspondent from Liaoning Province) Falun Gong practitioner Mr. Huang Lizhong died as a result of persecution on October 25, 2009, in Panjing Prison. Mr. Huang had been arrested and his home ransacked. He was illegally sentenced to ten years in prison.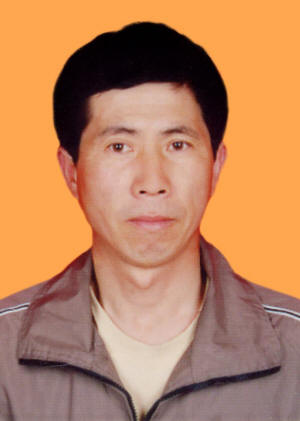 Mr. Huang Lizhong
Around 6:00 a.m. on February 25, 2008, Mr. Huang was arrested at home. Participating in the arrest were officers from the Jinjiao Township Police Station; Wang Ying, chief of the Xinggong Police Station; and Liu Xingcheng from the Lianshan District Police Department Domestic Security Division. They also took personal belongings including a notebook computer, a printer, a recorder, a compact disc, Falun Gong books, and 2,000 yuan in cash. They held Mr. Huang at the Huludao Detention Center.
On May 12, 2008, Lianshan District Court officials sentenced Mr. Huang to ten years in prison. Judge Wei Aijun (female) handled the case. Her office phone number is 86-429-2163962 (Office).
This case was not processed in court, nor was Mr. Huang's family informed of the verdict. It was heard that Judge Wei went to the Huludao Detention Center and read the verdict and sentence to Mr. Huang. His family members still don't have the sentencing documents. Mr. Huang stated that he didn't accept the sentence and appealed to the Huludao Intermediate Court. Intermediate Court Judge Gao Ensi took this case (his telephone numbers are 86-429-3166449 [Office] and 86-13898995566[Cell]) on the morning of June 12, 2008, but upheld the original sentence.
Mr. Huang's family members went to the Huludao Detention Center to visit him on the afternoon of June 12, 2008. They found him to be so emaciated that they could not even recognize him. He had no strength to speak. Their conversation lasted only for several minutes and then was cut off by the detention center head surnamed Chen. Mr. Huang's family made two attempts to visit him again in the following two days, but were turned away. Mr. Huang was transferred to Rujian Prison in Jinzhou City, Liaoning Province, on the afternoon of June 17, 2008.
Tortured with electric batons, Mr. Huang died in Panjin Prison's Seventh Ward
Mr. Huang was transferred again in July 2008, this time to Panjin Prison's Fifth Ward. Ward head Wang Jianjun shocked him with an electric baton on April 20, 2009. He fainted at the time. His family went to visit him on May 2, 2009, but were told that they were forbidden to visit him for the next five months. Mr. Huang was transferred to the Seventh Ward on August 28, 2009. When his family went to visit him on October 20, 2009, two criminal inmates held him up by his arms in the meeting room. He was extremely emaciated, his teeth were crooked, he had difficulty speaking, and he trembled.
According to officials, an exam showed abnormalities in Mr. Huang's heart, but they didn't disclose any details. At around 9:30 p.m. on October 25, 2009, Seventh Ward Division Head Zhang Guolin (badge number 2193104) called Mr. Huang's son and said that Huang Lizhong had died and asked the family members to come that night or the next day to take care of the after death issues. The family took photographs of his remains and petitioned for an interview with the Panjing Prison administrator. Around 2:00 p.m., Wang Haijun (badge number 2193272), prison Political Section official, and Education Section supervisor Yang Youshan arrived. Later on, Legal Section head Wang Shouzhu from the Suburban District Procuratorate arrived. (This procuratorate is located at the west wing of the Panjin Prison Headquarters building. Its function is to report and supervise the Panjing Prison Judicial Department.) When a family member inquired into the cause of death, the prison representative said that it was sudden death. The family asked the prison to have an autopsy performed. The case is under investigation.
Cultivation benefits body and mind
Mr. Huang Lizhong was born on July 19, 1961, and began cultivation practice in1996. Prior to practicing Falun Gong, he suffered from heart disease. He also had many bad habits, such as smoking, drinking, and gambling. He quarreled frequently with his wife and even beat her. He became violent when angry, once breaking a TV set. Mr. Huang was skillful in making incense. He and his wife ran a fragrance factory and did very well, but lost most of their wealth because of his gambling. His wife could not do anything about it. After he and his wife started practicing Falun Dafa together, not only did he recover from heart disease, but he got rid of all his bad habits. Their family of three had never been happier.
Appealed in Beijing, arrested, paraded in the streets, and mercilessly beaten
On July 20, 1999, Jiang Zemin and his followers began the persecution of Falun Gong. Mr. Huang and other practitioners went to Beijing to appeal for justice. During their 38 days in Beijing, they lived extremely frugally. By mid-September in 1999 they were taken back to Huludao City and were placed under administrative detention for nearly a month.
On October 20, 1999, Xintaimen Township Police Station officials held a brainwashing session. Almost ten people, including Mr. Huang, Wang Hongting, Wang Suyan, Yang Guilin, Han Zaihui, and others, were held in the Xintaimen Township Government garage. For refusing to give up their practice of Falun Gong, on the morning of October 26, 1999, Huang Lizhong, Wang Hongting, Wang Suyan, and Wang Guilan were publicly paraded in handcuffs. They detained Mr. Huang on criminal charges and imprisoned him in the Hulutao Detention Center, where he was brutally beaten. The three other practitioners were placed under administrative detention. On November 1, 1999, Mr. Huang was sentenced to three years of forced labor and taken to Huludao Forced Labor Camp.
Tortured in Huludao Forced Labor Camp
Huludao Forced Labor Camp officials created a special team on the fourth floor of the main building's west wing on July 25, 2000. Mr. Huang and the other 18 practitioners were imprisoned there. They were tortured by being forced to sit every day from 6:00 a.m. to 9:00 p.m.. Their legs had to be together, hands on knees, sitting motionless and straight. Detained criminals monitored them. The practitioners were not allowed to rest or use the toilet. They were forced to sit like this for 57 days. As a result of this torture, their legs swelled, and they felt pain all over their bodies, especially their buttocks. Compounding the torment, the room was hot and they sweat profusely.
On January 3, 2001, ten practitioners and Huang Lizhong were put into the special brigade again. They were tortured by being forced to sit on the ice-cold concrete floor. It was the coldest part of winter, bone-chilling. They had to sit even during the Chinese New Year, keeping the same posture from 6:00 a.m. to 9:00 p.m. At night, they rested with a thin mattress on the concrete floor. It was wet and cold. This torture lasted one month. The guards also frequently threatened them, saying, "We'll deal with you later!" The practitioners sustained great physical and mental trauma from this abuse.
Mr. Huang was shocked with electric batons and tortured by other methods that caused him excruciating pain. He was abused by other means, including being forced to run a long distance after eating. He was also abused by criminal inmate Gao Aiguo and others.
On January 28, 2001, Huang Lizhong and fellow practitioners Li Hongliang and Tian Zhongxin went on a hunger strike to protest the persecution. They were released from the labor camp after 17 days. Several days after his arrival back home, local police agents harassed Mr. Huang with phone calls. He decided to leave home to avoid further persecution. Agents from the 610 Office and the police looked for him everywhere. With no permanent place to stay, he read books on a small hillside during the day and at night, he rested in farmers' woodpiles. This difficult life lasted about four months.
Arrested twice
In May 2001, Mr. Huang spoke with people about Falun Dafa and the persecution in Cimeihuagou, Xintaimen Township. He was reported. Officials from the Xintaimen Police Station in the Lianshan District arrested him and he was sent back to the labor camp. On September 5, 2001, Mr. Huang went on another protest hunger strike. On September 20, 2001, he was taken to a hospital. On October 25, 2001, he fled from the labor camp.
On the evening of April 2, 2004, the police arrested Mr. Huang in the street and sent him to the Huludao Detention Center. One month later he was sent to Huludao Forced Labor Camp. He went on yet another hunger strike and escaped one month later with the power of righteous thoughts.
Seventh District Division Head Zhang Guolin: 86-13390270703(Cell)
Fifth District Patient Hospital Administrator Zhang Yawei: 86-13390273366
Legal System Section Head Wang Shouzhu from the Panjin Suburb Procuratorate: 86-427-2681508 (Office) 86-13842762003 (Cell)
Related articles:
Mr. Huang Lizhong Tortured to Death in the Panjin City Prison (Photo)
http://www.clearwisdom.net/html/articles/2009/11/2/112037.html
Huang Lizhong Severely Persecuted in Panjin Prison
http://www.clearwisdom.net/html/articles/2009/11/2/112044.html