New York: NTDTV's 2009 Chinese International Photography Competition Promotes Traditional Values (Photos)
(Clearwisdom.net) To express the gratitude for the support of the general public for the NTDTV Chinese International Photography Competition, NTDTV opened the finalist exhibition of 80 photographs from Nov 4 - 28, 2009 at Calument HP gallery in New York City. On November 21, the Organization Committee of the committee hosted the First Annual Meeting for Chinese Photographers in conjunction with the Awards Ceremony.
The winners
The Chinese International Photography Competition is one of a series of international cultural arts competitions sponsored by New Tang Dynasty Television. Its purpose is to increase the sharing of cultural arts globally among Chinese who love photography, to uphold traditional Chinese arts philosophy, to promote artistic works portraying intrinsic reality with implications of compassion, gracefulness, brightness and righteousness.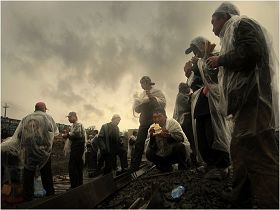 The gold winner of the News and Global Events category: "Lunching Laborer" by Shaohua Chen, China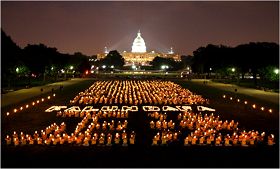 The silver winner of the News and Global Events category: "Candle Light" by Edward Dai, U.S.A.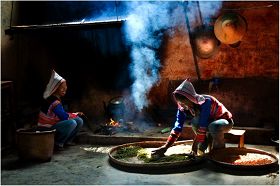 The gold winner of the Society and Humanity category: "In the Kitchen" by Min-Sheng Ku, Taiwan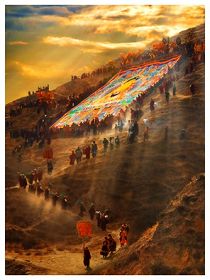 The silver winner of the Society and Humanity category: "Shine on a Big Buddha" by Jay Ip, Hong Kong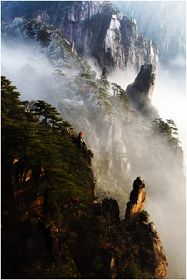 The gold winner of the Nature and Landscapes category: "Snowy Mountain" by Yu-Pei Huang, Taiwan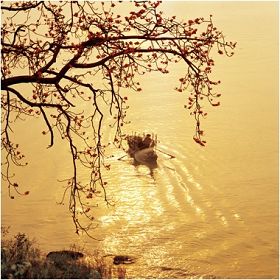 The silver winner of the Nature and Landscapes category: "The Fishing Songs in Spring" by Zhang-Quan Lin, U.S.A.
Over five thousand photos from over 39 countries were submitted to this year's competition. These were narrowed down to only a handful of entries that best capture the culture, life, and energy of their subjects. With a cut of a ribbon, this year's competition is now officially underway. The photos are on display in Midtown Manhattan through the end of November.
The competition organizer, Serene Lee said: "We received a lot of artworks from Mainland China. That is difficult for Chinese photographers in Mainland China because they had to get past the Internet blockade in order to participate."

Several of these submissions depict so-called "sensitive issues", dealing with topics of human rights, natural disasters, and the persecution of minority groups that the Communist Party of China would rather not have immortalized on film.

"But they managed to get us their artworks and their artworks are excellent...For those Chinese photographers living in totalitarian regimes, it's very hard for them to have their own thinking. Sometimes they have to follow the party line...we try to provide...a stage for those talented, excellent photographers, for them to be themselves, to have their own thinking," said Lee.

Karen Fuchs, a professional photographer said: "When I first started looking around, what really appealed to me was that I got the essence of a different culture."
"I think photography can bring out emotion, but its so hard to say what emotion it will bring out because I think it is so related to your own personal experience whether you will react positively or negatively to an image," said Fuchs.
The list of winners can be found at http://photo.ntdtv.com/en/index.html#