(Clearwisdom.net) Yu Zhenzhen is a pretty, ten-year-old girl in China. She studies at the Baita Primary School in Dadong District, Shenyang City, and was supposed to begin the fourth grade on September 1. She was hoping that her mom could take her to school like her classmates on the first day of school and that her little brother could meet her at the school gate when she finished class. However, her mother Ma Li, and her little brother were secretly arrested on August 13 by police officers from the Liaoning Province Public Security Bureau. No one knows where they are.
(Clearwisdom.net) In a few days I will be 18 years old, becoming an adult. However, I don't expect it to be a "happy birthday" since my father is not here with me. He is persecuted simply because he tries to be a good person.
(Clearwisdom.net) Falun Gong practitioner Lu Jun, aged 39, from Heilongjiang Province, was forced to leave home and go from place to place for five years. He was not even able to see his mom one last time before she passed away. Now there is only his elderly father left at home. Even so, the police still go to harass the father every day, trying to trick him into revealing Lu Jun's whereabouts.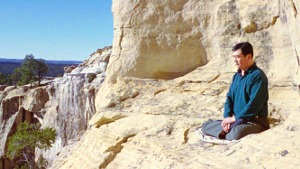 Master Li quietly watching the world from amidst the mountains after leaving New York following July 20th, 1999. (Published January 19, 2000)