11 Aug 2008
NEW YORK - The Falun Dafa Information Center has received information that Chinese Communist Party (CCP) authorities have been engaged in a mass relocation of Falun Gong adherents out of Beijing-area prisons and labor camps, replacing them with individuals who claim to have renounced Falun Gong. The Center believes the move is meant to mislead foreign media, mirroring similar tactics used in the past.
(Clearwisdom.net)
Mr. Hu Heping, 55, was a painter living in Yueyang City, Hunan Province. He began practicing Falun Dafa in 1997. He went to Beijing to appeal twice, in 1999 and 2000, and was detained first 30 then 45 days in the Hubin Detention Center.
(Clearwisdom.net)
Mr. Sun Yuzhang, 76, lived in Xin Village, Chenshi Township, Shenzhou City, Hebei Province. He used to have many illnesses, but he became healthy after cultivating Falun Dafa in 1996, and he never needed medication afterwards. He went to Beijing twice July 20, 1999 to
clarify the truth
with his personal experience. The police stopped him from going and detained him for eight months in the Shenzhou City Detention Center. He was sent to a brainwashing center for 3-4 months immediately after his detention.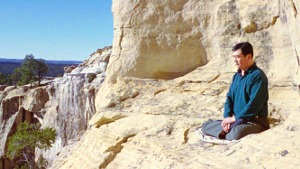 Master Li quietly watching the world from amidst the mountains after leaving New York following July 20th, 1999. (Published January 19, 2000)