(Clearwisdom.net) The attacks launched by pro-Chinese Communist Party individuals upon Zhang Xi, a Falun Gong practitioner, when she was distributing the Epoch Times newspaper in the suburbs of Warsaw, have evoked a strong response from government officials in Poland. At noon on June 12, 2008, Mr. Andrzej Czuma, a senior MP of PO, the ruling Polish party, held a press conference on the incident in his office in the Polish Parliament. The press conference was also supported by Mr. Pawel Poncyliusz, MP of PIS and the former First Vice Minister of the Ministry of Economic Affairs of Poland. PO and PIS are the two biggest political parties in Poland.
(Clearwisdom.net) Under the hot sun in June, she stood quietly on a roadside in Flushing, home to one of the largest Chinese communities in New York. With a smile, she passed out copies of The Epoch Times newspaper to every passerby. She told the reporter, "It looks like we are here protesting, but we are only here peacefully, saying: Let's help our brothers and sisters in China, like America helping Germany to be free again from communism."
(Clearwisdom.net) On June 17, 2008, volunteers from the Service Center for Quitting the Chinese Communist Party (CCP) in Australia and Falun Gong practitioners protested in front of the Chinese Consulate. They strongly condemned the CCP for staging the recent violence in Flushing, New York, framing Falun Gong and attacking Falun Gong practitioners.
~ Other Community Events ~
~ Opinion & Perspective ~
~ Deaths ~
~ Accounts of Persecution ~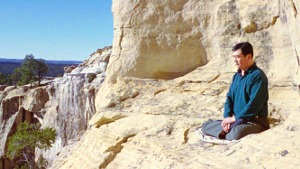 Master Li quietly watching the world from amidst the mountains after leaving New York following July 20th, 1999. (Published January 19, 2000)