Additional Information on Mr. Bai Heguo, Beaten to Death in Liaoning Province (Photo)
(Clearwisdom.net) On around January 5, 2008, Mr. Bai Heguo died in Nanguanling Prison in Dalian City, Liaoning Province (See http://www.clearwisdom.net/emh/articles/2008/1/23/93530.html ). It has been learned that Mr. Bai Heguo was beaten to death by prisoner Zhou at the direction of guard Zhang Shuyi.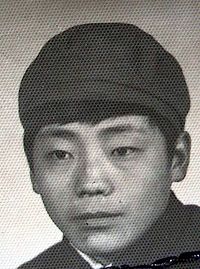 Mr. Bai Heguo
On December 19, 2007, some Falun Dafa practitioners were transferred from Huazi Prison to Nanguanling Prison. Among them, Mr. Bai Heguo was assigned to the Twelfth Ward. Because he refused to do forced labor, guard Zhang Shuyi ordered prisoner Zhou to beat Mr. Bai in an office and then handcuffed him to the heating pipe. Mr. Bai's head was beaten beyond recognition, and his eyes were only a slit due to the swelling. When the guards found that he was dying, they took him to the hospital for emergency care, but he had died by the time he made it to the hospital. A source said that he had a large bump on his head, and his tongue had a large cut. His leg was broken, his scrotum was severely injured, and he was emaciated.
It was reported that prisoner Zhou's family paid Mr. Bai Heguo's family 40,000 yuan through guard Zhang Shuyi. Zhang Shuyi and prisoner Zhou have not been punished for their heinous act.
Guard Zhang Shuyi: 86-13394119413 (Cell)