(Clearwisdom.net) The Divine Performing Arts Orchestra needs to fill the following seats: clarinet (2); bassoon (1); french horn (1); pipa (1); guzheng (1); viola and violin (multiple); cello (1).
…
(Clearwisdom.net) Ms. Yang Xianfeng, 53, was a Falun Dafa practitioner who lived in the Shashi District of Jinzhou City, Hubei Province. She went to Beijing to appeal the persecution of Falun Gong in July 1999. She was arrested and detained for several months, during which time she was tortured mentally and physically. Officer Chan Jinhua from the Shashi Distrct Police Department extorted money from her. In July 2000, Shashi District 610 Office agents forced her into two months of brainwashing sessions at the Shashi District Chinese Communist Party School.
(Clearwisdom.net) Mr. Gu Qun was a Falun Dafa practitioner from Dalian City, Liaoning Province. On the afternoon of March 16, 2008, officers from the Tianjin Street Police Station arrested him while he was passing out truth-clarification materials, and detained him at the Yaojia Detention Center. He went on a hunger strike to protest the persecution, and the guards responded by brutally force-feeding him. This left him severely injured. The Detention Center Administration took him to the Dalian City Central Hospital to get intravenous injections and prescription drugs. At 9 a.m. on April 8, 2008, they sent him to the Dalian City Third People's Hospital for emergency rescue, but according to some sources, he was dead on arrival. His family was notified of his death at 2 p.m. on April 9, 2008.
(Clearwisdom.net) On February 3, 2008, officers from the Shuguang Police Station in Qiqihar City, Heilongjiang Province arrested Ms. Wang Yuxian and Mr. Wang Xuqiu. They are being held at the Qiqihar City No. 1 Detention Center. Ms. Wang developed symptoms of heart disease and gallstones due to abuse. She is in critical condition.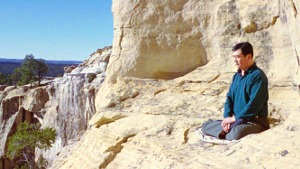 Master Li quietly watching the world from amidst the mountains after leaving New York following July 20th, 1999. (Published January 19, 2000)