Westerners in New Year Splendor Audience Appreciate Authentic Chinese Culture (Photos)
(Clearwisdom.net) The Chinese New Year Splendor, a special production of the Divine Performing Arts Company, has captured the hearts of countless audience members as the show is presented at Radio City Music Hall in New York City. Below are some audience reviews after the evening show on February 2.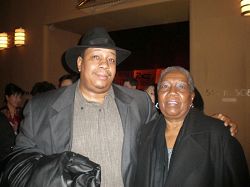 Manning and his mother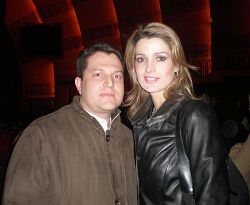 Monica and her husband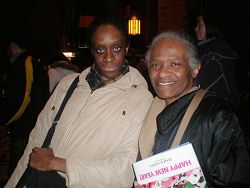 Nala and her daughter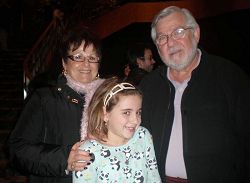 Karin, her husband and granddaughter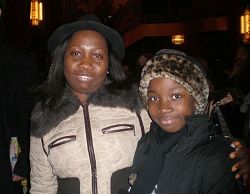 Nancy and her sister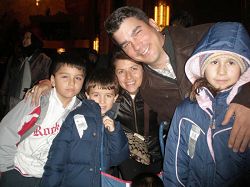 Peter and his family
Mr. Manning said that the show was outstanding because it presents the Chinese culture and the message of freedom of belief. "I will recommend it to everyone!" he said.
Monica and her husband were very pleased with the show. "I love this show, it is truly beautiful." Monica repeated this comment several times. Her husband added that the colorful scenery, beautiful music and elegant dances were put together so perfectly and the show unveiled the unique features of Chinese culture.
Monica and her husband also found the show very special. "You can't find this in mainstream media which all focus on issues such as Chinese economy and the Olympic Games. Authentic Chinese culture can only be found in this show. So it has very special meaning." the husband said.
"I loved all the pieces, very, very good! My favorites were the drummers and the fan dance. They are so wonderful and impressive." Nala said.
Karin and her husband brought their granddaughter to the show, and she said, "We are very satisfied. The dances and songs are so beautiful!"
Nancy and her sister are tourists from Namibia. Nancy said, "We just ran into this show. We love it and the performance was outstanding."
Peter and his family were mostly impressed by the drummers. "The Drummers the Tang Court" is our favorite. The show is very beautiful and we will come back next year." The family all agreed.