Twin Brothers from Shenyang, Liaoning Province Persecuted for Practicing Falun Gong
(Clearwisdom.net) Falun Gong practitioners Mr. Cong Ming and Mr .Cong Liang from Shenyang, Liaoning Province, are twin brothers. They not only look the same, but but both brothers also practice Falun Gong. They are generous, kindhearted, and they follow traditional Chinese values. People who know them all say the twins are good people who silently give of themselves and do not demand anything in return, and that they literally carry out Falun Gong's principles of Truth-Compassion-Forbearance.
In the last nine years, because of the Chinese Communist Party's persecution of Falun Gong, these two brothers have suffered tremendously.
Younger Brother Forcibly Arrested and Imprisoned
On the evening of August 10, 2008, Mr. Cong Liang was taken from his home by the police from Dadong District Police Station. According to his mother, he had gone downstairs to park his vehicle. After more than ten minutes, she heard a group of people walking upstairs who then pounded on her front door. Once she opened the door, more than twenty plainclothes police barged into her home and illegally confiscated a computer, a printer, and many other personal items valued at more than ten thousand yuan.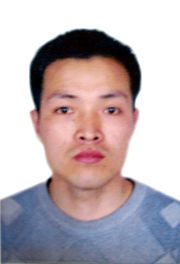 Mr. Cong Liang from Shenyang
Just more than a month earlier, on July 4, 2008, Falun Gong practitioner Ms. Chen Yumei from Shenyang City was beaten to death by the police from Changan Police Station in Dadong District. On August 6, at Changan Police Station and other places, several dozen banners appeared bearing the words "The evil police from Changan Police Station beat Ms. Chen Yumei to death. The law of cosmos will not tolerate this." In order to stifle protests during the Olympic Games, the evil Party hired many people to seek out and arrest known practitioners.
At present, Mr. Cong Liang is illegally imprisoned in Dadong District Detention Center, Shenyang City, where the conditions are very poor. It is an underground jail in which prisoners are deprived of sunlight year round.
This is not the first time Mr. Cong Liang has been persecuted for practicing Falun Gong. In the summer of 2001, he was detained at the Dadong District Police. He was forced to jump from the sixth floor of the building. He suffered many bone fractures and was in a coma for 11 days after the fall. Later, Mr. Cong miraculously restored his health through practicing Falun Gong.
Mr. Cong Ming Sentenced Nine Years
Mr. Cong Ming was illegally sentenced to nine years in prison in 2001. He was first imprisoned in Wafangdian Jail in Dalian. In December 2007, he was transferred to Nanguanling Jail in Dalian.
At Nanguanling Jail, at least two Falun Gong practitioners have been tortured to death. Many practitioners there have been locked in solitary confinement cells, shocked with electric batons, savagely beaten, and deprived of sleep, among other types of torture.