Epoch Times: Florida Audience: 'An Incredibly Divine Presentation'
Epoch Times Staff

Jan 01, 2008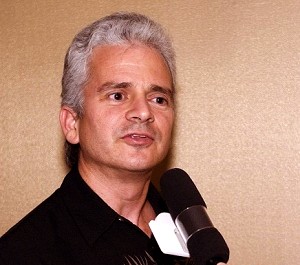 Thoram Charanda and his family enjoyed the show at St. Petersburg's Mahaffey Theater on December 29. (Annie Wu/The Epoch Times)
ST. PETERSBURG, Florida—Thoram Charanda, a chemistry manager for life support in the Walt Disney Company, watched the Holiday Wonders show with his family at St. Petersburg's Mahaffey Theater on December 29.
Thoram said, "I enjoyed it very much. I enjoyed the Buddhas, the Falun Gong and the drumming that were phenomenal. I think the young virtuoso pianist was amazing. It was very beautiful, so I enjoyed it very much.
"I learned more about the Tang Dynasty, and the story about the divine counterpart bringing the renaissance or the Golden Age of China's civilization and how that came about through divine inspiration."
"I thought it was really good. I liked the first performance (Creation). I liked all of it," said the Thoram's eldest daughter.
Shata Ben-Avari, Thoram's wife, told a reporter, "It was beautiful, with all of the dancing pieces with the fans and the long-sleeved dresses, and I thought it was all really beautifully done. I loved these performances that have been integrated with the Chinese culture. This is a beautiful fusion of art, culture and costume design in an incredibly divine presentation."
IT System Administrator John Arocho, of mixed Japanese, Korean and Chinese blood, praised the show, saying "I absolutely loved it. My favorite was the Mongolian Bowl Dance; it was awesome. I really loved it. It's definitely something I'll come to see again. In one point of my life, I also liked folk drums a lot, and the drumming was majestic combined with art designers' wonderful color illustrations throughout the performance. I thought the drummers displayed great art."

Real property clerk Tracey Torres said, "We really enjoyed the show, we thought it was beautiful. I enjoyed the drumming the most—it was so beautiful. The lotus dance and the flower dance with the beautiful costumes were wonderful. We really enjoyed it."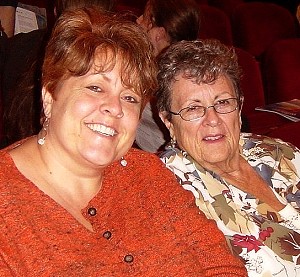 Kelly Swiss and Mary Cordary in Mahaffey Theater on December 29. (Annie Wu/The Epoch Times)

Both Kelly Swiss and her friend Mary Cordary enjoyed the show, "I think the show was absolutely wonderful, the costumes are fantastic, and I just loved the music. I'm very glad that I came tonight," Kelly said.

Mary said, "I like the Mongolian Bowl Dance the most. That was fantastic. I'm glad I came too, I agree with her. The costumes were gorgeous. And the music was wonderful. It's such a great experience."
http://en.epochtimes.com/news/8-1-1/63503.html