More Details on the Death of Falun Dafa Practitioner Wang Xinglei from Shandong Province (Photo)
(Clearwisdom.net) Falun Dafa practitioner Wang Xinglei from Linyi City, Shandong Province was tortured to death by officers of the Yanggu County Police Station in Liaocheng City. Before his body temperature completely dropped, he was sent to the People's Hospital of Yanggu County for an autopsy. Officials at Yanggu County Police Station lied to his family, saying that Wang Xinglei died from a hunger strike. His family was not allowed to touch his body. His body was immediately cremated.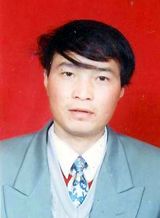 Falun Dafa practitioner Wang Xinglei
Mr. Wang Xinglei, 35, was a resident of No. 3 Village of Taohuayu, Tuanlin Town, Lu'nan County, Linyi City. He was an employee of the Lu'nan County Phosphorus Fertilizer Plant. He was forced to leave home in April 2001 because he suffered from the persecution. In August, he was
clarifying the truth
with another two Falun Dafa practitioners in Jindouying Township, Yanggu County. On the morning of August 20, 2001, Wang Xinglei and two other practitioners from Dezhou, Hebei Province were spotted putting up Falun Dafa banners on a wall. They were arrested and taken to Jindouying Police Substation.
The three practitioners were beaten and verbally abused. They were handcuffed behind their backs and forced to squat until 5 p.m. They were illegally detained in Yanggu County Police Station for 16 days even though they refused to sign the arrest paper. Wang Xinglei and the two other practitioners started a hunger strike to protest the detention. During this period they were force-fed many times. On September 6, 2001, Wang Xinglei died from the torture.
On September 10, 2001, Yanggu County notified Wang Xinglei's family to identify his body, saying that he died of a hunger strike. Wang's family found blood and bruises on his head. The police would not let Wang's family touch his body and they cremated his body immediately afterwards. Yanggu police also extorted money from Wang Xinglei's family by making them pay for Wang's ashes.
It has been heard that Wang Xinglei was brutally tortured, and bruises were all over his body. After the police beat him to death, they did an autopsy and sent his body to the county hospital. It has been reported that organs had been harvested from Wang's body. A doctor from the county hospital verified this report. Yanggu Police Station and Chengguan Police Substation in Yanggu County have refused to answer reporters' questions.
This is another case of the Chinese Communist Party police killing a Falun Dafa practitioner. In order to cover it up, several thugs from Yanggu County Police Station, including the Security Team head Guo Zhongxi, were transferred after this case. Guo Zhongxi was transferred to the Xihu Township Police Substation of Yanggu County, and the director of the detention center was transferred to Zhangqiu Town Police Substation.
Related article: http://www.clearwisdom.net/emh/articles/2001/9/18/13979.html