Additional Details about Ms. Yang Mingfen's Persecution and Death in Maoming City, Guangdong Province
(Clearwisdom.net) The Minghui website reported on November 28, 2004, that Ms. Yang Mingfen from Maoming City, Guangdong Province, was persecuted to death. Below are more details about her persecution.
Ms. Yang Mingfen had enjoyed good health ever since she started practicing Falun Gong in 1998. On July 20, 1999, the Jiang Zemin political regime launched the bloody and inhuman persecution and campaign against Falun Gong. On March 18, 2000, Yang Mingfen went to Beijing by bicycle to appeal for Falun Gong. On her way, she was intercepted, arrested and detained for about a month by the local police in Maoming City.
In 2001, Yang Mingfen was arrested for clarifying the truth about Falun Gong. Peng Jian, Yang Weijie, and policewoman Wu, from the Maoming City Police Maonan District Branch, took her to the Second Detention Center and detained her there for three months. While there Yang Mingfen was forced to do manual labor for over 10 hours every day. Because she kept practicing the Falun Gong exercises, detention center head Zhang and policeman Mo put handcuffs and shackles on her. Yang Mingfen was transferred to the Sanshui Women's Forced Labor Camp for a one-year term. At the camp, against her will, she was forced to write the three statements denouncing Falun Gong. She did this in a high pressure situation and based on false information from the authorities.
Around May 2002, the Maoming City 610 Office arrested Yang Mingfen and sent her to the brainwashing center after she publicly renounced her "three statements."
While she was in the brainwashing center for over a year, Yang Mingfen was tortured inhumanly. "Transformed" individuals, including Zhang Chongyun, Wu Wenqiong, Tan Zhilin, Shen Didi, Wei Xiuzhen, Zhang Hongrui and Feng Likun, used all kinds of malicious and degrading means to humiliate practitioners, denounce Falun Gong, and coerce practitioners to "transform." They also reported those practitioners who refused to be "transformed" to the brainwashing center's security guards so that the guards would closely monitor and even beat those practitioners.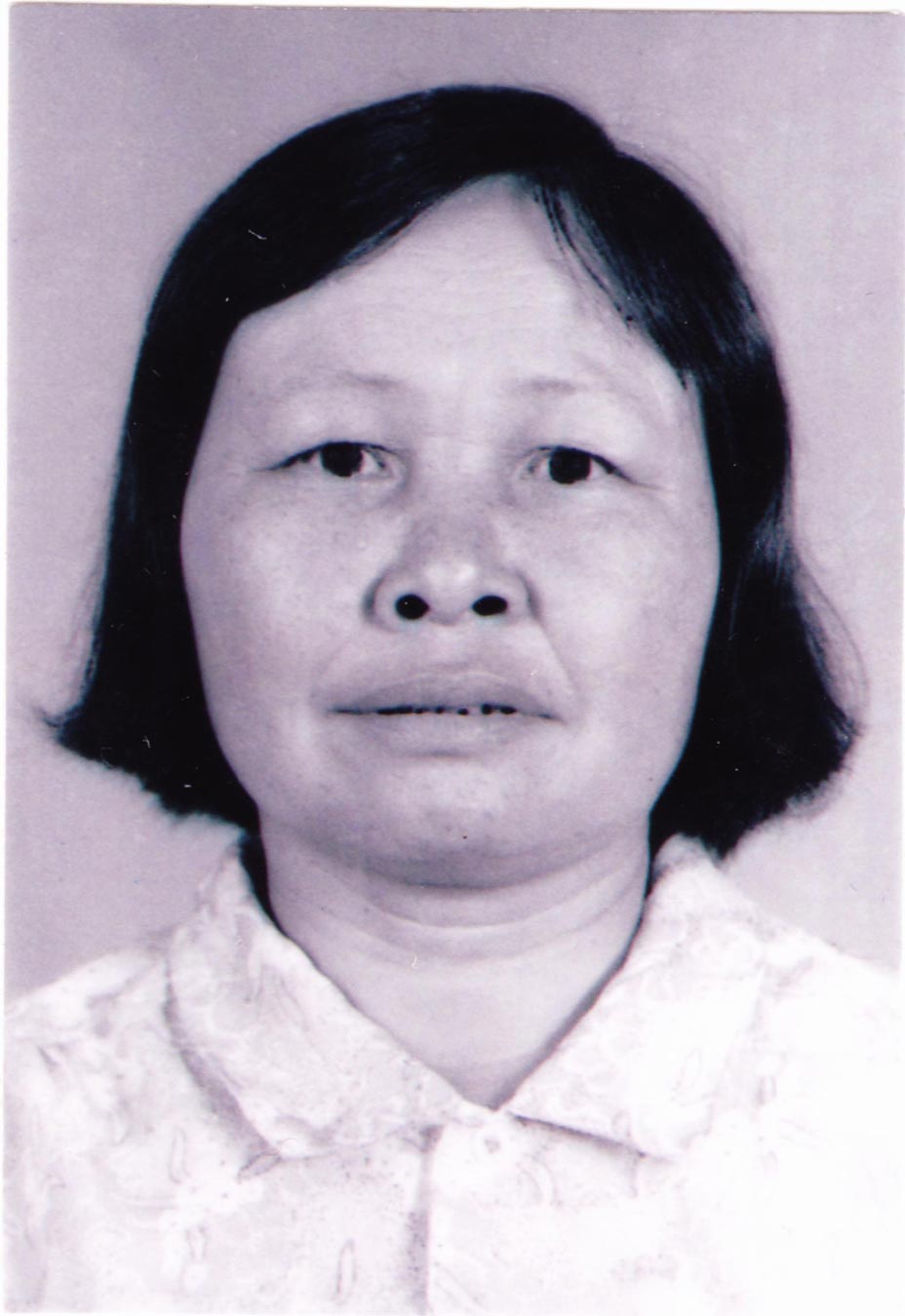 Ms. Yang Mingfen
Yang Mingfen was stomped and beaten multiple times by the guards, among whom were Zheng Guowei, Long Zai, Hua Zi, Huang Zai and Dai Zai. They also poured boiling water on her face, and handcuffed her, then hung her from a window frame for varying lengths of time ranging from several hours to over twelve hours.
After suffering a long period of persecution and torture, Yang Mingfen's health deteriorated drastically and she became dangerously emaciated. Later, she had an extremely hard time swallowing food. The authorities released her in March 2004 after realizing she was on the verge of death. After being released, Yang Mingfen's health continued to deteriorate and she began to have blood in her stools. She died six months later on the morning of October 26, 2004.
Related article: http://www.clearwisdom.net/emh/articles/2004/11/30/55094.html
August 9, 2007