Incidents of Persecution of Falun Dafa Practitioners in the Lanzhou Forced Labor Camp in Gansu Province (Photos)
July 20, 2006 | By a Falun Dafa practitioner in Mainland China
(Clearwisdom.net) There used to be two forced labor camps in the Lanzhou area, but now there are four. The persecution methods against Falun Gong practitioners in these camps are extremely vicious and cruel. The persecutors put Falun Gong practitioners into a labor camp without providing any reason and without going through any legal procedure or documentation. They often arbitrarily sentence practitioners to one, two or even three years of forced labor. Moreover, they extend practitioners' term at will, for several months at a time.
Practitioners are deprived all personal freedom as soon as they are taken into the labor camp. The police utilize various inhumane methods to torture practitioners: depriving them of sleep, putting torture instruments on practitioners, verbal abuse, hanging up and beating practitioners, locking them up in solitary confinement, and forcing practitioners to squat in the basement. Sometimes the guards even forbid practitioners from eating, drinking water or going to the restroom. There have been cases where practitioners were permanently crippled or tortured to death.
Song Yanzhao was an incarcerated doctor in the Liangzhou District, Wuwei City. He was only 31 years old when he was tortured to death at the hands of people at the First Labor Camp in Gansu Province (also known as the Pingantai Forced Labor Camp.) The beatings he suffered broke five of his ribs. They continued to beat his corpse savagely even after he had passed away.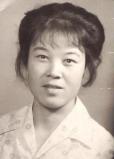 Ms. Hou Youfang, a Falun Dafa practitioner from Jinchang City
Ms. Hou Youfang was an award-winning physics teacher at the Xipocun Middle School in Jinchang City. She was beaten fiercely to the point that she had severe internal bleeding, and several of her ribs and her pelvis were fractured. She was beaten to death in the Pingantai Forced Labor Camp on November 29, 2002 at the age of 48.
Mr. Ouyang Wei was a 32-year-old practitioner from Lanzhou City. He was taken to the Pingantai Forced Labor Camp on October 16, 2002. In less than ten days, he was subjected to various torture methods, which led to his death.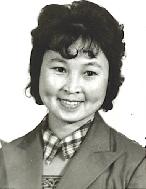 Ms. Cheng Guilan, a practitioner from Tianshui City
Ms. Cheng Guilan was a practitioner from the Beidao District, Tianshui City. She was a senior engineer retiree from the 213 brigade of Nuclear Industry Department. Ms. Cheng was taken to the Women's Brigade on September 25, 2002. She was tortured to death within three days. There were large areas of cuts and bruises on her body.
Ms. Liu Wenyu was a retiree from the Railroad Hospital in Tianshui City. The police tortured her by force-feeding, making her stomach bleed heavily. She suffered from all kinds of other tortures in the labor camp. The police in the Beidao District kept going to her home to harass her after her returned home. She died as a result of the persecution in February 2004.
Mr. Ma Yuefang is a practitioner in Jinchang City. The guards in the Pingantai Forced Labor Camp beat him and broke his legs. During surgery to install metal plates to correct the fractures, the police forbade the doctors to apply anesthesia. Ma Yuefang suffered excruciating pain. Mr. Ma Yuefang's legs are now crippled.
Ms. Zhang Xiaoe is a practitioner from Maguan Township, Zhangjiachuan County. She was held in the camp for two years, starting in March 2002. The police agent Wang Yonghong beat her savagely. She lost consciousness several times during the beating. Then she was handcuffed behind her back onto a bed rail for nine days in a row. She could not stand up or sit down during those nine days. She could only squat. The beating left cuts and bruises on her body, and pus seeped from her injuries. Her pants stuck onto her blood and flesh. It was very difficult and painful to change the pants.
Mr. Zhang Ye and Mr. Zhang Zhao were mentally traumatized from the persecution. So was Si Yongqian, a practitioner from Tianshui City who was sent to the First Forced Labor Camp in Gansu Province. Mr. Chen Gang, also a practitioner from Tianshui City, was beaten so cruelly that he could not move. Cui Yonglin was hung up on a cross-like structure. Even the handcuffs were broken during the prolonged torture. It is not difficult to imagine the physical pain he had endured. Bai Xianggui and Chaiqiang were forced to stand up with the legs stretched apart and two square stools underneath the legs.
Related Phone numbers:
Area code: 931
Persecutors in the Forced Labor Bureau of the Forced Labor Camps in Gansu Province
Yang Shunmin: Bureau head, 8418455 (Office) 13993170933 (Cell)
Li Xiao: Deputy Bureau head, 8871655 (Office) 13893617579 (Cell)
Chen Yuanping: Deputy Bureau head, 8840119 (Office) 13909447733 (Cell)
Gao Zhengfei: Deputy Bureau head, 8732811 (Office) 13993160136 (Cell)
Hao Niu: Deputy Bureau head, 8803872 (Office) 13993152320 (Cell)
Yuan Shihong, Secretary General, 13993171010 (Cell)
Chen Hongpeng, Secretary General, 13893613138 (Cell)
Persecutors in the Women's Forced Labor Camp of Gansu Province
Address: Heping Village, Yuzhong County, 730010
Operator: 3536866
Wang Qianjin: Director, 3536886(Office) 13893338806 (Cell)
Sun Youxiao: Political head, 3536918 (Office) 13919369618 (Cell)
Yang Delan: Deputy Director, 3536916 (Office) 13893617316 (Cell)
Relevant Phone Numbers for the First Labor Camp of Gansu Province
Zip code: 730086
Office: 6279452
Fax: 6279430
Relevant Phone Numbers of the Second Labor Camp of Gansu Province
Zip code: 730070
Wang Wenzhi: head 7768826 (Office) 13369437001 (Cell) 4660563 (Home)
Pan Qin: Political head, 7768148 (Office) 13369437002 (Cell) 7768317 (Home)
Relevant Phone Numbers of the Third Labor Camp of Gansu Province
Zip code: 734000
Yang Xirong: head, 0936--8670696 (Office) 13993631771 (Cell)
Tao Ping: Political head, 0936--8671052 (Office) 13993612068 (Cell)