Mr. Wu Botong, 74, from Guizhou Province Persecuted to Death (Photo)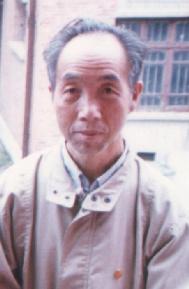 Mr. Wu Botong
(Clearwisdom.net) On September 11, 2005, Mr. Wu Botong, a Falun Gong practitioner from Anshun City, Guizhou Province, was persecuted to death at Duyun Prison (also known as Jianjiang Cement Plant in Duyun, Guizhou Province). His body was cremated without his family's permission that very day.
Mr. Wu Botong was seventy-four years old and worked at the Water Conservation Department in Guanling County, Anshun City. He lived in the Xixiu District of Anshun City. After the persecution of Falun Gong started on July 20, 1999, he was sent to brainwashing classes several times because he continued to practice Falun Gong. He was also sent to Zhongba Forced Labor Camp in Guizhou Province for a three-year term. After he left the labor camp, he realized that he had deviated from the righteous cultivation way. He went to the related government offices and declared that all he'd said and done while he was subjected to the brutal persecution in the forced labor camp was void. He was immediately returned to the labor camp, and the persecution resumed.
Mr. Wu returned home after finishing a three-year term in the labor camp.
In May of this year he was arrested with his wife, Pan Yingmei, on their way to Zhenfeng County to clarify the truth about Falun Gong.
He was detained at the Zhenfeng County Detention Center and sentenced to a seven-year term. His wife was sentenced to three and a half years. She was jailed at the Yang'ai Forced Labor Farm.
Mr. Wu was very healthy when he was transferred from the Zhenfeng County Detention Center to the Jingxi Relocation Center in Guiyang City. He was sent to Duyun Prison on September 5, 2005. At 7:35 a.m. on September 11, 2005, news came that he had died. Police cremated his body without permission on the same day.
Pan Yingmei went to Duyun to see the body, escorted by more than ten policemen from the Yang'ai Forced Labor Farm. Immediately after, she was returned to the Yang'ai Forced Labor Farm. Pan Yingmei's request to let Mr. Wu's sister see the body was rejected. The excuse they gave her was there wasn't enough time.
Duyun Prison is also called the Jianjiang Cement Plant. Most jailed male Falun Gong practitioners from Guizhou Province are held there.
The authorities at Duyun Prison claim they had nothing to do with Mr. Wu Botong's death. They have alleged that whatever happened to him was done at the Jingxi Relocation Center. Information concerning the details of Mr. Wu's death is still under investigation.
Contact information:
Duyun Prison, Guizhou City, Guizhou Province Zip Code 558000
Jiang Gangming, Chief of Political and Security Section of Duyun Prison: 86-854-8325261
Hou Lide, Chief of Political and Security Section of Duyun Prison: 86-854-8325262

Zhenfeng County Police Bureau: 86-859-6610202
Zhenfeng County Detention Center: 86-859-6610933
Huaxi Police Station: 86-859-3223274, 86-859-3223935
Huaxi Street Administrative Office: 86-859-3223738, 86-859-3323391, 86-859-3303390, 86-859-3003493, 86-859-3224158
Xixiu District Branch Office of the Anshun City Police Bureau 86-859-3222391, 86-859-3222108

Anshun City Police Bureau: 86-859-3501110, 86-859-3501585, 86-859-3501580, 86-859-3501568, 86-859-3501703, 86-859-3222530, 86-859-3501560, 86-859-3501515, 86-859-3501713, 86-859-3501510, 86-859-3501524, 86-859-3501533, 86-859-3501553, and 86-859-3501543
Anshun City National Security Bureau: 86-859-3461731, 86-859-3462277, 86-859-3461730, 86-859-3462610, 86-859-3462612, and 86-859-3462609
Anshun City Political and Legal Committee: 86-859-3223084, 86-859-3340064, 86-859-3348844, and 86-859-3225461
Xixiu District Political and Legal Committee: 86-859-3223015, 86-859-3226931, and 86-859-3223517