Charges Against Wanjia Forced Labor Camp Authorities Who Tortured Falun Dafa Practitioner Zhang Hong to Death
October 03, 2004 | By a Falun Dafa practitioner
(Clearwisdom.net)
To All Officers of the People's High Procuratorate of Heilongjiang Province and the People's Intermediate Procuratorate of Harbin City:
The People's Supreme Procuratorate issued an announcement concerning "Launching a campaign to severely punish the government officials who have committed the five crimes." (1) To support this campaign, we supplied part of the evidence against several Wanjia Forced Labor Camp police who tortured Falun Dafa practitioner Zhang Hong, resulting in her death. We do this so that you may further investigate this matter, severely punish the perpetrators, and restore dignity to the law and establish the innocence of Falun Dafa practitioners.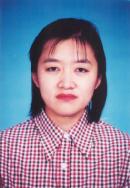 Harbin City Falun Dafa practitioner Zhang Hong was tortured to death on July 31, 2004, in Wanjia Forced Labor Camp
Falun Dafa practitioner Zhang Hong from Harbin City was tortured to death in Wanjia Forced Labor Camp (see addendum for detailed evidence) solely because she refused to give up her belief in "Truthfulness, Compassion and Tolerance." Brutal techniques of torture caused her wrongful death to occur within just nine short days. We request that the Provincial and City Procuratorates make fair judgments on the case as soon as possible in order to more quickly halt the ongoing genocidal persecution of Falun Dafa practitioners, to maintain the dignity of the law and social stability, and to return fairness to Falun Dafa practitioners. We here publicize the criminal evidence implicating the major perpetrators who tortured Falun Dafa practitioner Zhang Hong to death.
We request:
Investigation into all the criminal actions of all the perpetrators involved in the death of Zhang Hong, that they may be punished according to criminal law.
Compensation for all economic and emotional losses suffered by the family members of Falun Dafa practitioners who were subjected to persecution.
Release of all Falun Dafa practitioners who are currently in detention and an immediate end to all persecution of Falun Dafa practitioners.
In the campaign of severely punishing those who have committed any of the "five crimes," we believe that procuratorates at various levels will find Wanjia Forced Labor Camp Director Lu Zhenshan and his assistants guilty and will punish them according to the law. It is by the natural law of heaven and earth that one must pay with his life for committing murder and must pay with money if one owes a debt. Punishments from both this law of righteousness and from the law of the land await whoever has committed crimes.
Outline of the Crimes Committed by Prison Police Officers Zhao Yuqing and Yao Fuchang
Crimes

Statutes Violated

Main Evidence

Consequences

Penalty

Bribery (or seeking bribes)

Criminal law Articles 383, 367 and 387

Zhao Yuqing sought large cash bribes from detainees to reduce their jail terms. For example, some detainees who had two year sentences were imprisoned for only two or three months.

Corruption

 

Revenge, framing of another and abuse of power

Criminal law Articles 50, 146, 254 and 297;

Constitution Article 49, Item 2;

Protecting women's right Article 13

As policemen, they did not conduct themselves according to the law, but abused their power, sabotaging the regular activities of government, resulting in great losses to the interests of the nation and the people.

Extending jail terms indefinitely; causing broken families and deaths; forcing the separation of husband and wife or of parents and children, thus causing severe emotional pain and huge economic losses to innocent family members of Falun Dafa practitioners.

Sentencing Falun Dafa practitioners to jail terms of 3 to 7 years or longer

Tyrannizing and verbally abusing detainees

Criminal law Articles 15, 189 and 248;

Police Conduct Article 22;

Constitution Article 38;

World Declaration of Human Rights Article 5

Tying up and beating practitioners, hanging and beating them, exposing them to cold wind, pouring cold water over their heads, threatening, abusing and killing them, then trying to destroy evidence by cremating the bodies.

Deep wounds on the wrists and necks of many Falun Dafa practitioners; deterioration, pus, bleeding, infection, and facial

disfigurement; muscle atrophy; bruising of the skin. Some practitioners were driven to suicide or mental collapse

Same as above

Lawlessly depriving citizens of their freedom of belief

Constitution Article 36, 37 and 41;

Criminal Law Article 17, 232, 234, 251, 397, 399;

World Human Rights Declaration Article 9 and 18.

Forcing Falun Dafa practitioners unjustly detained in the prison to write the "Three Statements." The unyielding practitioners were subjected to tortures like the "Big Hang-up," electric shock with batons, sitting on a metal chair, squatting for long time, being punched and kicked, deprivation of sleep and water, deprivation of the rights to go to the bathroom, to see visiting family members, to seek the right of appeal, and to read legal books. Forcing practitioners to watch videos slanderous of Falun Dafa and its founder. Forcing them to recite "pledges," "prison regulations" and the "Five Don'ts" (fabricated rules for spiritual persecution). Forcing practitioners to repeatedly answer questions and write the "Three Statements." Humiliating practitioners, illegally charging fees and seeking bribes, etc.

Forcing practitioners to give up their belief, leading to injuries, insanity and death.

Death sentence and deprivation of the political right to life.
Zhao Yuqing and Yao Fuchang are policemen who for two years have been entering the female brigades. According to an arrangement with their superiors, they have violated the Justice Department regulation: "Male police officers may not manage female detainees."
To the Falun Dafa practitioners who refused to write the "Three Statements," Zhao Yuqing said, "The government does not follow reason. Because we cannot win any arguments with you, we simply punish you with forced squatting, forbidding you from speaking and demanding that you write the 'Three Statements.' Even if the Party were to call white black, and black white, we would still remain tools of its enforcement because the Party pays our salaries."
Yao Fuchang stared at the Falun Dafa practitioners who refused to write the "Three Statements" and said, "If you still refuse to renounce your belief, I will shock you with electric batons. To prevent me from having to use this method of torture, who would like to write?"
The prison police at Harbin City's Wanjia Forced Labor Camp tortured and killed Falun Dafa practitioners again and again because they had the support of Police Chief Lu Zhengshan. From the summer of 2002 through the fall of 2003, Lu Zhengshan had set up his office in the intensive training camp and personally directed the persecution of Falun Dafa practitioners. We would also press charges against this chief perpetrator. During his tenure, nearly a hundred practitioners were injured, paralyzed, driven insane or killed from the tortures. Lu Zhengshan proclaimed, "You can hate me for torturing Falun Gong practitioners, because they did what I ordered them to do."
Home phone number of practitioner Zhang Hong's family: 86-451-82107266.
Persons Involved in Zhang Hong's Death by Torture at Wanjia Forced Labor Camp, Harbin City:
Prison Police Chief Lu Zhengshan: 86-451-84282528, 86-13903602280 (Mobile)
Party Secretary Zhu Fanjun
Wanjia Forced Labor Camp main switchboard: 86-451-84104154, 86-451-84101455, 86-451-84101573 and 86-451-84101509.
The Intensive Training Camp (Brigade 13): extension 3473
Prison Police Leader Zhao Yuqing, male
Assistant Leader Yang Guohong, female
Assistant Leader Na Dongpo, female
Division Head Wu Hongxun, male
Division Head Yao Xiaojie, male
Division Head Yao Fuchang, male
Female police officers: Wu Baoyun, Li Chunxia and Li Changjie.
Inmates designated to watch Zhang Gong: Zhang Guiyun, Chen Lingling and Liu Huijun.
Note:
(1) The "five crimes" refers to a campaign by the Supreme People's Procuratorate to clean up corruption and misconduct in law enforcement.
September 15, 2004