Practitioner Yu Yongquan Tortured to Death at Hongweixing Jail in Daqing City, Heilongjiang Province (Photo)
March 14, 2003 | By Dafa practitioners in Daqing City, Heilongjiang Province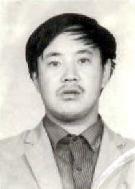 (Clearwisdom.net) At around 1:00 p.m. on March 8, 2003, Dafa practitioner Yu Yongquan died due to persecution in Hongweixing Jail in Daqing City, Heilongjiang Province. He is the 15th Dafa practitioner we have known who was tortured to death in Daqing City, following the torture death of Dafa practitioner He Huajiang from No.6 Factory at Daqing Forced Labor Camp.
Dafa practitioner Yu Yongquan, male, 45 years old, a college degree holder, worked at Daqing City No.2 Rice Mill.
On May 11, 2002, Police officers from Ranghulu District Police Department in collusion with Chuangxin Police Station kidnapped Dafa practitioner Yu Yongquan at a Dafa material production site together with Dafa practitioner Ms. Liu Shufen and a young female practitioner.
Dafa practitioner Ms. Liu Shufen and the young practitioner were detained at Daqing Detention Center, and Yu Yongquan was detained at Ranghulu District Detention Center. Police then ransacked Yu's home. Yu Yongquan's wife was also implicated and her work unit did not allow her to go to work.
On September 22, 2002, without notifying family members, Ranghulu District Court sentenced Yu Yongquan to ten years in jail, Dafa practitioner Liu Shufen was sentenced to eleven years in jail, and is illegally held at Harbin Women's Jail. The young practitioner was released after one-month detention. Not until November 7, 2002, one and a half months after the end of the sentence, did the Ranhulu District Court issue a court extension notice. Yu Yongquan's family tried all effort and learned that he had been sent to the Hongweixing Jail in Daqing City. For fear that their persecution of Dafa practitioners inside jail be exposed, the jail authority refused Yu's family to visit him.
On March 8, 2003, Yu's wife received a notice from the jail. When she went to jail, she only found that her husband died. Jail authorities told her that her husband died of cerebral hemorrhage. However, before being held in jail, Yu Yongquan was very healthy without any illness. When his wife went to look at his body and held his head, she found his head was soft. The law and heavenly principle will punish the murderers who killed Dafa practitioner Yu Yongquan.
List of lawless police officers at Daqing Forced Labor Camp and their telephone numbers:
Director Ying Chengli, phone number: 86-459-4661192
He used to work as deputy chief of jail at Daqing Jail, and transferred to his current post at Daqing Forced Labor Camp in early 2001.
Commissar Song, phone number: 86-459-4689260.
He used to be an officer at Daqing Brew house, and transferred to his current post in early 2001.
Deputy director Wang Yongxiang, phone number: 86-459-4680996 (office), 86-459-4631816, 86-130-69642099 (hand phone)
He used to be commissar at a certain corps in the Northwest, and transferred to Daqing Forced Labor Camp in 2000, and promoted to be deputy director in 2001, in charge of persecuting Falun Gong. He arranged all persecution actions against Dafa practitioners.
Education Section Director Liu Qianli, phone number: 86-459-4664860
Administrative Section Director Han Qingshan, phone number: 86-459-4662724
Division No.1: phone number: 86-459-4604903
Related personnel:
Division Chief: Lai Zhonghui
Deputy Division Chief: Wang Yingzhou
Deputy Division Chief: Qu Weiguang
Instructor: Wang Junping
Division No.2: phone number: 86-459-4604902
Related personnel:
Division Chief: Wang Xichun
Deputy Division Chief: Zhang Mingzhu
Deputy Division Chief: Wei Junjiang
Team leader: Wang Gang
Instructor: Zhang Bo
Division No.3: phone number: 86-459-4662808
Related personnel:
Division Chief: Xing Guoyou
Deputy Division Chief: Wang Hongjun
Deputy Division Chief: Liu Fucheng
Gate Guard Office: phone number: 86-459-4664858