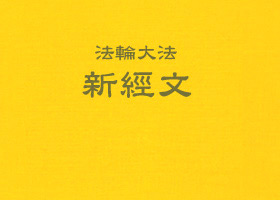 The article "Good People" doesn't use a lot of words, but it illustrates an underlying principle. Indestructible righteous faith in the cosmos's Truth forms benevolent Dafa disciples' rock-solid, Diamond-Like Bodies, it frightens all evil, and the light of Truth it emanates makes the unrighteous elements in all beings' thoughts disintegrate. However strong the righteous thoughts are, that's how great the power is. Dafa disciples are truly stepping forward out of ordinary humanness.
Li Hongzhi
September 8, 2001
Comment on the article, "In a Few Words: Good People," published the same day on Minghui.org
…
UNITED NATIONS
Sub-Commission on the Promotion and Protection of Human Rights
Fifty-third session
Agenda item 6
August, 2001
International Education Development has followed the topic of terrorism and human rights for many years and we welcomed the appointment of the Sub-Commission' Special Rapporteur Mme. Koufa in 1996. ... We strongly agree with the Special Rapporteur that State terrorism in the form of government terror against its own people -- what she calls "terrorism from above" -- produces far more gross violations of human rights than any other form of terrorism. ...When a regime resorts to State terrorism, the international community can expect to be overwhelmed with cases under the international mechanisms and swamped with persons seeking asylum from that regime. Such is the case in China with the regime' violent assault on practitioners of Falun Gong.
DURBAN, SOUTH AFRICA - September 3, 2001 - At this UN conference, we hope to bring the world' attention to the plight of the Falun Gong practitioners in China, where peaceful citizens are being persecuted because of their traditional spiritual belief. Over the past two years, the Chinese Government has been, through its state-run media, instigating hatred against Falun Gong in an attempt to divide its own people. Such hate crimes and intolerance based on faith are in direct violation of the Universal Declaration of Human Rights, which China has agreed to. We call on the international community to act immediately and help stop this senseless persecution, before more innocent lives are lost.
September 7, 2001
Ottawa - Falun Gong practitioners will attempt to deliver an urgent appeal letter to the Chinese Ambassador as they end their 18-day Hunger Strike relay in front of the Chinese Embassy on Friday, September 7, 2001. The round-the-clock vigil, which began on July 6th, will continue.
~ Journeys of Cultivation ~
~ Accounts of Persecution ~
~ Standing Up for Falun Dafa ~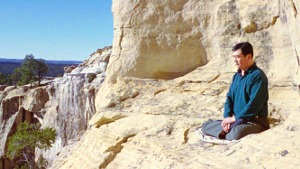 Master Li quietly watching the world from amidst the mountains after leaving New York following July 20th, 1999. (Published January 19, 2000)